Axminster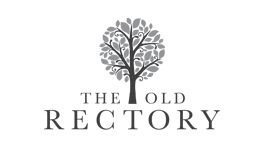 We currently have career opportunities for care workers to join our dynamic team. If you fancy a rewarding job please apply.
Full and part time flexible roles available supporting and enabling adults with autistic spectrum disorder, epilepsy, and complex needs
A thorough training and induction programme provided.
Does the job role include personal care?: Yes
Working Patterns:
24 hour flexible rota
Job location
The Old Rectory
Combpyne Road, Musbury
Axminster
Devon
EX13 8AR
Documents
Job category
Care / support worker, Entry level roles, Learning disabilities, Residential care home
Profile
The Old Rectory Help our individuals to realise personal aspirations
Type of organisation
Private
Sector
Social care
Description
The Old Rectory is a family-run fifteen bed care home situated in just under one acre of land in Musbury, East Devon.
"We want to help our service users to realise personal aspirations and abilities in all aspects of their lives…"
The Old Rectory is divided into three four bedroom apartments and one three bedroom apartment, each providing care and support for individuals. Each person has their own bedroom with en-suite facilities, a shared lounge, dining room and kitchen facilities. There is a large private garden which boasts views over the quiet East Devon countryside.
The Old Rectory has been running as a care home since 1984, aiming to provide accommodation for individuals with learning disabilities, autism, and other associated complex health, emotional and behavioural needs. Individuals are encouraged and enabled to lead a fulfilled and independent life with the necessary support.
Share this job