Okehampton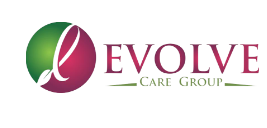 As a Registered Nurse, you get to help people through some of their most vulnerable moments in life.  You get to make connections by becoming a friend, a confidant, an extended family member; and these are the qualities we look for in anyone wanting to join us at Hatherleigh Nursing Home in  the beautiful Devonshire countryside.
To join our team, our family, you will need the ability to feel for another person through "compassion".  You will need to show concern for someone through "sympathy".  More importantly, you need to have the ability to not only understand another's feelings, but also to become one with that person's emotions, to put yourself in their shoes and imagine what they're going through – "empathy".
We invite you to read about our accredited Evolve Care Academy by visiting https://www.hatherleighnursinghome.com/evolve-bbb-identity/ – our IDENTITY course builds upon team members' unique strengths, providing specialist knowledge that promises to empower them with everything they need to develop the gifts that already exist inside of them and transform the lives of the people they support.
About you:
·       A valid NMC Pin (RGN or RMN)
·       To have a genuine passion to care for people
·       Be able to communicate at all levels
·       Have leadership qualities
Benefits:
Excellent Hourly Rate
Paid breaks!
Complimentary meals
Bank Holiday Enhancement
Free DBS
Unlimited access to our Refer a Friend bonus scheme
Full-time working pattern, part-time working pattern and bank hours are offered
Automatic enrolment into our pension scheme
A fully funded, free CPD accredited training programme like no other provided for all team members
A 24/7 specialist welfare help line for guidance, support and general health questions
Does the job role include personal care?: Yes
Working Patterns:
12 hour shifts
Job location
Job category
Nursing / Midwifery, Nursing home
Profile
Evolve Care Group A Journey Paved by The Past.
Type of organisation
Private
Sector
Health and social care
Share this job