North Devon, near Bow village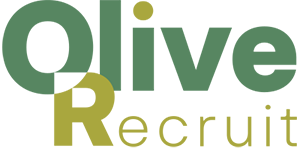 Job scope
We are looking for a Care Worker who is compassionate and wants to make a difference in the lives of children and young people.
As a Care Worker, you will safeguard and support those under your care, promote their individual rights, and ensure quality care. The Care Worker will also complete paperwork, household chores, and chaperone appointments. The Care Worker will need to be knowledgeable in The Children's Home Regulations, 2018 and the Ofsted Inspection framework, and work under the direction of the Home Manager and Senior Management Team.
As a Care Worker you will create a safe and nurturing environment, both independently and as part of a team, fostering a sense of belonging and empowering children and young people to realize their full potential by addressing their weaknesses and enhancing their strengths.  This diverse role makes you a corporate parent and a positive role model, assisting children and young people under your care to enhance their lives. The Care Worker will prioritize their physical, emotional, social, and mental health needs within our homes.
Supporting children and young people through 48 hour shifts, you'll receive handovers from the previous team to assess the day's successes and concerns. The Care Worker responsibilities will include aiding in education, age-appropriate self-care tasks, recreational activities, and providing guidance throughout the day. You'll offer corporate parental guidance and complete necessary reporting. As you may encounter challenging behaviour, you will also receive comprehensive training in conflict management and personal intervention.
Do you have?
•  A minimum of 1 year of experience working with children exhibiting challenging behaviour.
•  Demonstrated experience in providing support to children with Social, Emotional, and Mental Health Difficulties SEMH.
•  Proficiency in understanding and applying Children's Homes regulations.
•  Desirable attainment of Level 2 safeguarding certification.
•  Training in fire awareness.
•  Holding a valid first aid certification.
•  Preferably, a sound theoretical and practical grasp of SEMHD.
•  Essential possession of a full driving license.
Benefits
·       Significant on-going training including advanced safeguarding, attachment and trauma, child development, self-harm, knife crime, advanced CSE, risk management, health and nutrition, suicidal ideation, ADHD and county lines
·       1-1 with your manager or Senior Manager in addition to regular supervision.
·       Access to external support such as online and telephone medical, financial and well-being advise.
·       Online advice portal
·       Telephone counselling
·       Recognition rewards
·       Reduced gym memberships
·       Discounts at a variety of supermarkets
·       Reduced cost mobile phone bills with select providers
·       Discounts and upgrades on travel and holidays
·       Discounts on tech such as Apple and HP
·       Discounted shopping, cinema tickets, show tickets, restaurants and many more
·       Salary sacrifices schemes such as childcare vouchers and ride to work
·       Cash back through the things you buy
Does the job role include personal care?: Yes
Working Patterns:
Hours:  2 days in the service then 4 days OFF
Shifts: 14 hours shift plus sleep in – 48 hours in total of 2 days (in case of emergency sleep ins -are paid additionality)
o          Day 1: 8 am – 10.30 pm.
o          Day 2: 8 am -10:30 pm.
Job location
Devon
Job category
Care / support worker, Residential care home, Youth work
Profile
Olive Recruit
Type of organisation
Agency
Sector
Health and social care
Description
We are here to support you with a job-seeking process that suits your needs and reduces your time spent chasing job ads. Our goal is to simplify your job search and increase your chances of success.
We prioritize finding job opportunities in the health and social care sector in the UK, that align perfectly with your values and skill set. We take great care in ensuring that there is a good match before making any connections, so you can approach your job search with confidence and ease.
Share this job