Team Leader for Kim and Laura
Plymouth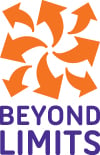 Kim and Laura are looking to recruit a Team Leader that has some experience in leading people. You must be forward thinking and a good motivator of people, Kim and Laura need someone who is committed to the values of inclusion and who will support them to live a fulfilled life. Kim and Laura both need a leader who is versatile, who they can have a laugh with, have fun with, enjoy their interests with but who can also be direct and honest with them when needed, in a kind manner. They may have some difficult days so it is important that you are able to see passed this and remain committed to them. You will need to be self- motivated and able to use initiative, think on your feet. Kim and Laura need people who can be patient and encouraging in their support of them. Most importantly you must be committed to supporting them to develop, achieve and grow to be as independent as they can be. Kim enjoys playing pool, making models, music and doing creative activities. Kim also enjoys DIY such as building furniture and fixing things. Kim will need positive encouragement and support to achieve daily tasks such as cooking, cleaning, personal care and attending appointments etc. Laura enjoys spending time with her family, shopping, popping out to eat or for a coffee. Laura will need your support and encouragement with daily tasks such as managing medication and money, attending appointments and keeping o top of her personal care.  As a team leader you will lead from the front and set examples for the rest of the team. You should be someone who is highly self-motivated and understands how to get the best from your team. You will be responsible for rotas and timesheets, making sure that both Kim and Laura have the support they need and the overall smooth running of the team. You will need to be fairly confident with the use of technology, such as a laptop, smart phone, outlook, word etc.  A flexible and calm approach to your working day will be an asset. You will be allocated management hours to do planning, complete paperwork tasks and attend meetings and time for professional development and mandatory training. You will be expected to communicate well with your team, families and external professionals. You will need to be organised and able to prioritise and manage your time well. We can offer you a great team and organisation to work with, several company benefits including pension scheme and paid sick leave, subject to terms and conditions.
Ideally you will:
Have some leadership experience
Be flexible and reliable
Be interested in developing yourself
Be enthusiastic with a positive attitude
Have good organisational and time management skills
Have good communication skills
Be comfortable with IT
Be firm but fair
Benefits:
We reward our staff with competitive salaries
We offer an Award Winning Pension Scheme
We have a company sick pay scheme
Excellent annual leave allowance, including top up pay
Critical Illness cover, reassurance when you need it the most
Life Insurance, reassurance for your family when they need it the most
A really good mandatory induction
Ongoing high quality training
Career development opportunities
A real chance to make a difference to someone's life
Does the job role include personal care?: Yes
Working Patterns:
24h
Essential details:
Essential for this job:
This position have a "genuine occupational requirement" covered under the Sex Discrimination Act 1975 and therefore only applicants from females can be considered.
You must be comfortable with lone working
Must be a holder of a valid driver's licence
A DBS (Disclosure & Barring Service) Check will be requested in the event of the individual being offered a position with Beyond Limits, the cost of which will be to the employee, however, this will be returned after successful completion of probation period (6 months).
Job location
Plymouth
Devon
Job category
Care / support worker, Home care / Domiciliary care, Learning disabilities, Mental health, Senior care / support worker, Supported living
Profile
Beyond Limits Beyond Limits
Type of organisation
Private
Sector
Health and social care
Share this job