Ilfracombe and Barnstaple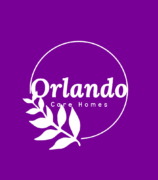 At Orlando Care Homes, we are always looking for passionate and dedicated individuals to join our team. We believe that our staff are our greatest asset and are committed to providing a supportive and inclusive work environment.
We offer a range of rewarding careers, including care staff, support workers, and administrative positions. We are looking for individuals who share our commitment to providing the highest quality of care to our clients.
If you are interested in working at Orlando Care Homes, please contact through the email below, where you will be sent an application pack.
We offer our staff competitive salaries, ongoing training and development opportunities, and a supportive work environment. We value diversity and welcome applications from all qualified individuals regardless of race, gender, age, disability, or sexual orientation.
Join our team and make a difference in the lives of our clients.
Travel expenses details:
Milage allowance paid
Does the job role include personal care?: Yes
Working Patterns:
Morning/Afternoon/Evening Support
Essential details:
We're looking for enthusiastic applicants who are:
Positive, with a can-do attitude.
Caring and empathetic.
Passionate about enhancing other people's lives.
Willing to work towards a Level 2 Diploma in health and social care or equivalent (or already have one).
Previous experience isn't required, although great if you do have it, as can offer comprehensive training, including Care Certificate & Diplomas in Health & Social Care. Career development and progression opportunities are available too.
Job location
Areas of cover : Ilfracombe - Barnstaple - Braunton and surrounding areas.
Job category
Care / support worker, Entry level roles, Residential care home
Profile
Orlando Care
Type of organisation
Private
Sector
Health and social care
Description
Our trusted caregivers are dedicated to providing exceptional care and reliable support.
With a range of personalized services, we strive to make a positive difference in your life or the life of your loved ones.
Personal Care: Experience the highest level of assistance with daily activities such as bathing, dressing, toileting, and grooming. Our trained care professionals prioritize your dignity and privacy while providing personalized care.
Medication Management: Rest easy knowing our care professionals will ensure you take your medications on time and in the correct dosage. We monitor for side effects and report any concerns to healthcare professionals, ensuring your well-being.
Transportation: Stay connected to medical appointments, social events, and activities with our reliable transportation services. Our care professionals prioritize your safety and ensure timely arrivals.
Meal Preparation: Enjoy nutritious meals that meet your dietary requirements and preferences. Our care professionals prepare and serve meals and full, prompting, or supervisory support given while eating and/or drinking.
Companionship: Experience meaningful social interaction and companionship. Our care professionals engage in activities such as reading, watching movies, playing games, and taking walks with you.
Housekeeping: Enjoy a clean and comfortable living space with our assistance in light housekeeping tasks. Our care professionals handle cleaning, laundry, and grocery shopping, ensuring a safe and welcoming environment.
Professional Caregivers: Our dedicated and trained caregivers provide round-the-clock care and support, always ensuring your safety and well-being.
Socialization: Engage in group activities and events to promote socialization and companionship. Enjoy game nights, movie nights, and outings to local attractions, fostering a sense of community.
Personalized Care Plans: We work closely with you and your family to develop personalized care plans that meet your specific needs and preferences. Your well-being is our top priority.
Supported Living: Orlando Care Homes also offers supported living care services for individuals requiring assistance due to physical or mental disabilities. This can include educational or employment support, to companionship and encouraging daily living skills. Our goal is to promote independence and enhance your quality of life.
24/7 Monitoring: Rest assured knowing that our round-the-clock monitoring ensures your safety and well-being, providing peace of mind for you and your loved ones.
Share this job