Exmouth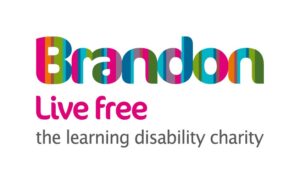 Job Summary
Looking for your next step in social care?
Are you a confident problem solver, creative thinker with excellent communication skills?
Your skills and experience working in care could be a great match for our team leader role. All you need is to be a role model for excellent support, who can inspire others and enable them to achieve their goals.
The support we provide is centred around each person's values, preferences and needs this includes developing daily living skills, accessing a wider community, personal care and medication needs. In this role you'll also lead and support a team of support workers.
This role can be full time or part time.
About the role
Your responsibilities would be to:
Empower the people we support to live the lives they want to lead
Provide great leadership and day-to-day supervision to a team of support workers.
Assist the locality manager in the supervision, coaching and mentoring of the team.
Provide direct care and support to the people we support and model best practice.
Co-ordinate the daily provision of support and activities for people we support to ensure the delivery of a high quality, responsive and efficient service.
Manage finances and other resources, along with legal requirements and standards of care to meet.
About you
You will:
Be a confident problem solver and creative thinker with good communication skills
Have resilience to overcome challenges
Have experience working with people with a learning disability
Have experience developing skills within a team
Have a relevant social care qualification
Previous management experience and a management qualification would be desirable.
About Brandon
Benefits
Sleep-ins paid at £60 extra (basic salary £13.85- £14.70 p/h)
On-going training and career development including professional qualifications
Contributory pension
We cover the cost of DBS checks
Rotas are planned in advance.
Access to Wagestream where you can track your basic salary and additional hours earnings throughout the month and stream (access) a portion of those earnings before your monthly pay date. You can also access a range of financial support and advice, as well as save directly from your earnings.
Shopping discounts including Blue Light card, EE perks and Costco membership
Successfully 'recommend a friend' to join us and you'll receive a thank-you payment
Access to wellbeing helplines.
Brandon exists to enable children, young people and adults with a learning disability, autism, or both, to live life in the way they choose. We provide high-quality, individualised support to around 1,600 people and have a staff team of over 2,000. Operating across southern England and London, support is provided by a widely dispersed workforce, including public spaces and the homes of the people we support.
Does the job role include personal care?: Yes
Working Patterns:
Flexible shifts including administration time.
Documents
Job category
Community, Learning disabilities, Senior care / support worker, Supported living
Profile
Brandon Trust
Type of organisation
Charity
Sector
Health and social care
Description
Brandon Trust is a charity supporting people with a learning disability, autism or both, to live life in the way they choose.
Share this job