Waking Night Support Worker for Mike
Plymouth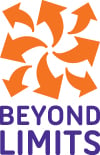 Nights are not for everyone, but Mike enjoys his nights and is looking for a fellow night owl. As a night team member, you will help Mike with his routine throughout the night being a positive support and encouraging healthier choices. This role does include some basic cooking, helping to maintain Mikes home and some personal care, whilst encouraging Mike to be involved throughout. We are looking for someone who is self-motivated with a passion for person-centred support so that Mike lives his best life. Mike is looking for someone who will take the time to understand him and how he wants to be supported, listen to him, and who is friendly and calm.
Mike has a great sense of humour and enjoys various hobbies such as gardening, listening to music, treasure hunting, PC games, and watching films and 80's cartoons. Mike would like support in building personal relationships. The team create a newspaper for Mike to support him with his understanding of topics like relationships, healthy eating, budgeting, and diversity. Mike is autistic with a learning disability and needs patient, positive and proactive people supporting him. Mike also has nocturnal epilepsy but has not had a known seizure in over 2 years. There is training for epilepsy and autism that the team must attend.
The team are working towards being self-directed so there will be an element of leadership within this role.
Benefits:
We reward our staff with competitive salaries
We offer an Award Winning Pension Scheme
We have a company sick pay scheme
Excellent annual leave allowance, including top up pay
Critical Illness cover, reassurance when you need it the most
Life Insurance, reassurance for your family when they need it the most
A really good mandatory induction
Ongoing high quality training
Career development opportunities
A real chance to make a difference to someone's life
Ideally you will:
Have a good sense of humour
Be highly self-motivated
Be willing to learn and develop within your role
Have a passion for the work we do
Be a great communicator for Mike
Be a creative thinker
Have similar interests or be sympathetic to Mikes
Have good computer skills
Does the job role include personal care?: Yes
Working Patterns:
Shifts are 9pm to 9am and you will need to stay awake throughout the night. The rota is done in advance and there are opportunities for development.
Essential details:
Essential for this job:
Must be comfortable with lone working
A DBS (Disclosure & Barring Service) Check will be requested in the event of the individual being offered a position with Beyond Limits, the cost of which will be to the employee, however, this will be returned after successful completion of probation period (6 months).
Job location
Plymouth
Devon
Job category
Care / support worker, Home care / Domiciliary care, One-to-one support
Profile
Beyond Limits Beyond Limits
Type of organisation
Private
Sector
Health and social care
Share this job