Exeter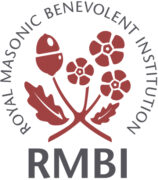 Do you enjoy making people smile? At RMBI Care Co. we're passionate about caring for others.
We're looking for reliable, friendly and energetic people to join our Housekeeping team who shares our values: Kind, Supportive and Trusted. In return, we'll take care of you with our award nominated wellbeing scheme and our range of rewards and benefits.
Housekeeping Assistant Overview
Our Housekeeping Assistants are so important to us and our residents. By keeping their home clean and tidy, our Housekeeping Assistants ensure that our residents have a lovely, safe place to live and call home. Your friendly attitude and natural warmth will be put to great use in our home, as you meet residents and relatives on a daily basis.
If you're ready to develop your career in social care and feel rewarded every day, apply online today.
For alternative methods of applying or for more information, call Chloe Halford, Business Relationship Manager, on 01392 251436 for an informal chat or email cadogancourt@rmbi.org.uk
Does the job role include personal care?: No
Working Patterns:
Full time or part time
Job location
Cadogan Court
Barley Lane
Exeter
Devon
EX4 1TA
Job category
Domestic / cook / maintenance, Residential care home, Wider services
Profile
Cadogan Court
Type of organisation
Private
Sector
Social care
Description
Cadogan Court is part of RMBI Care Co. At RMBI Care Co., we provide residential care, nursing care and residential dementia support to older Freemasons, their families and people in the wider community. We have been caring for older people for over 170 years and today, we support over 1,000 residents across 18 care homes in England and Wales with a focus on wellbeing and quality outcomes.
Share this job