Exeter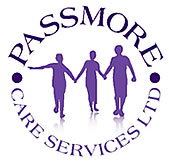 The Enabler will provide quality support to the Service Users of Passmore Care Services in accordance with best practice and legislative requirements, reflecting our policies and procedures and agreed standards.
You will assist the Service Users to undertake any tasks relating to day to day independent living according to their individual needs and in line with an agreed Care/Support Plan.
The Enabler may work with any Service Users of Passmore alone in their home or in the community and may be a keyworker for one or more specific Service Users.
You will help promote the Service User's independence and choice and uphold Passmore's values and behaviours.
Under the guidance of the Senior Enabler, the Enabler will:
Ensure Service Users are at the heart of support delivery, supporting each individual with all aspects of their day to day living, allowing them to enjoy the best possible quality of life and achieve the best outcomes
Promote and safeguard the welfare of all the individuals they support
Enable the Service Users to maintain skills and personal interests whilst delivering person-centred support unique to each supported  person
Support the Service User to maintain their tenancy by assisting with day to day household tasks according to individual need
Enable the Service User to maintain their well-being by assisting with meal planning, shopping and cooking, according to individual need
Support the Service User to maintain their health by assisting with booking and attendance at medical appointments, and monitoring use of prescribed medications, according to individual need
Enable the Service User to maintain their relationships by providing support and general guidance as appropriate
Support the Service User to maintain their quality of life, by assisting them to access leisure activities, educational and work-related opportunities
Enable the Service User to be able to make informed choices about their own life situations
As desired and required by the Service User, maintain and develop relationships with family, friends and other people important to them
Ensure that all information about a Service User and their needs are reported and communicated in a timely manner, and that records are kept accurately in accordance with Passmore's policies and procedures
Assist with and use the Person Centred Software system
Develop and maintain effective working relationships with colleagues
Be a role model for colleagues and an ambassador for Passmore Care Services
Be professional, polite and empathetic at all times
Be open to all learning opportunities
To undertake such training and development as required from time to time to maintain and improve personal knowledge and professional growth.  This should include attending training and achieving the relevant qualifications commensurate with the role
Any other duties relevant to the provision of an enabling service, as agreed between the post holder and the Directors.
The above outlines the duties required for the time being to indicate the level of responsibility.  It is not a comprehensive or exhaustive list and duties may be varied from time to time which do not change the general character of the job or the level of responsibility entailed.
Travel expenses details:
Business travel re-imbursed at 45p per mile
Job location
Exeter
Documents
Job category
Community, Enabler, Home care / Domiciliary care, Learning disabilities, Supported living
Profile
Passmore Care Services Ltd Passmore Care Services is an award-winning enabling service.
Type of organisation
Private
Sector
Social care
Description
Passmore Care Services is an award-winning enabling service providing accommodation and support for adults with learning disabilities and other additional needs.
Our vision is to be recognised as the leading provider of enabling services in Devon by contributing the most to the needs and aspirations of our Service Users and to be truly driven by the people we support.
We aim to recruit and retain the best people and develop the skills and talents of all our staff by learning faster, sharing our knowledge, skills and experience and by constantly striving to do things better.  We strive to ensure that we have the development opportunities and rewards that make Passmore Care Services an attractive and stimulating place to work.
Share this job