Cranbrook, Exeter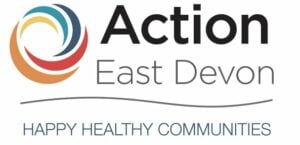 Action East Devon is a small-medium sized charity and registered company delivering wellbeing and mental health services across East Devon – with our new CEO and a small but skilled Board of Trustees, we are seeking one or two Trustees to help us build back after the pandemic and to grow, help us respond to the increasing demands on us and successfully implement our ambitious fundraising strategy to identify sources of support to enable us to meet demands from our community.
As a relatively small charity we are open and welcoming.  Our aim is to make incoming Trustees enjoy their role and to gain personal satisfaction from their participation – can you be this person to help Action East Devon grow and succeed, helping the residents of East Devon?
Travel expenses details:
Expenses/travel paid
Job location
Younghayes Centre
169 Younghayes Road
Cranbrook
Devon
EX5 7DR
Documents
Job category
Community, Volunteering Roles, Youth work
Profile
Action East Devon Action East Devon
Type of organisation
Charity
Sector
Health and social care
Description
Action East Devon are a local wellbeing and mental health charity based in East Devon, supporting young epople and families in East Devon, and Headlight- young people's mental health and wellbeing (aged 13-25).
Headlight
Headlight delivers a mixture of peer support and facilitated group work along with 121 support to benefit young people's mental wellbeing and reduce mental ill health. Our peer-support provision (for 13-25) consists of two current service areas; Axminster and Ottery St Mary. We also delivery focused 121 support through Sidmouth College for 13-18 yr olds. These sessions offer an opportunity for young people to meet others experiencing similar issues in a safe, non-clinical and relaxed environment as well as a programme of activities and workshops that give tools and techniques for supporting emotional wellbeing, improving resilience, and building confidence and self-esteem. Headlight works with approx. 50 families a year developing personalised wellbeing plans and support.
Share this job