Community Enabler/Support Worker
Crediton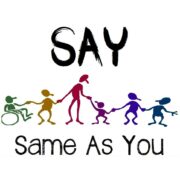 You will support a variety of individuals in their homes and in the community, there is no personal care or overnight support provided.
Main duties and responsibilities
To work respectfully in a way that supports individuals to live a happy and fulfilled life, valuing people's uniqueness and empowering them to have a voice with regards to decision making and lifestyle choices.
Support
To provide Enabling Support to adults with Learning Disabilities who live in their own homes within the local community.
This will be different for each individual, but may include:
Support with finances, including budgeting, paying bills and benefits.
Tenancy support, including ensuring that the home is maintained to an acceptable level.
Support around cooking and mealtimes, including planning, grocery shopping, preparing meals, and developing cooking skills.
Support to stay safe.
Support to access the community and other facilities, including signposting other professionals if required.
Prompts for personal care (No personal care is provided by us).
Prompts for medication (No medication administration is provided by us).
You will work as part of a staff team that provides person centred support. You will be required to work flexibly within a rota system, including a share of evenings and weekends. This will include covering staff absence where possible.
Communication and Administration
Read and complete Communication Records on each support shift.
Communicate regularly with Senior Enablers and Managers, keeping them informed of all important information at all times. This may be done by phone or email.
Check emails regularly, as this is our preferred method of sharing information within the team.
Liaise with and maintain links with professionals, carers, parents and family.
Keep all paperwork in good order and work within operational guidelines for gathering and storing information.
Attend, and contribute to, staff meetings as required.
Participate in training and development opportunities.
Liaise with, and provide support to, your colleagues, and ensure that communication is effective within the team.
Essential details:
You will need to be a car driver and have experience working in a care setting.
Job location
Crediton and surrounding areas
Documents
Job category
Care / support worker, Community, Enabler, Home care / Domiciliary care, One-to-one support
Profile
SAY(Same As You) Support Services Ltd
Type of organisation
Private
Sector
Social care
Description
SAY has been providing high quality person centred support in the Mid Devon area for 15 years.
Share this job