WESC Foundation
Specialist Centre for Visual Impairment
5 Jobs Available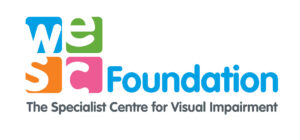 The WESC Foundation is a specialist day and residential centre offering a unique experience for young people and adults with visual impairment including complex needs. Our commitment is to excellence and innovation at a national and international level.
We provide high-quality education and care that increases our learners' opportunities and raises their expectations.
By working with universities and international specialists, we are advancing our knowledge and practice of neuro-science, making us a leading specialist centre for visual impairment.
Our innovative learner-centred approach applies the latest techniques designed to transform the lives of our young people and adults.
We are committed to inclusion, increasing independence, achieving results and creating a fun and social place to live and study.
Type of organisation
Charity
Sector
Health and social care