Vaneal Ltd
Swimbridge House Nursing Home
3 Jobs Available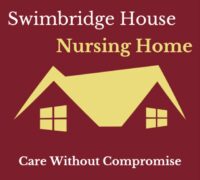 Swimbridge House Nursing Home is a 44-bed purpose-build nursing home, for those over 65, with a very homely atmosphere and plenty of personal attention.
The Home offers nursing, residential and respite care in a friendly and relaxed atmosphere, where the physical and mental well-being of each resident is looked after in a warm and welcoming environment. The Home also specialises in dementia care and is accredited for the 'Six Steps' End-of-Life Care. The home is registered with the Care Quality Commission and is rated as 'Good'.
The home is situated just outside the North Devon village of Swimbridge in a scenic rural setting, close to the A361 link road and in between the regional centre of Barnstaple and South Molton.
Our Vision is to be a warm and welcoming Home where everyone matters.
Our Values are:
• to be Welcoming – a positive environment where everyone is respected and treated as individuals
• to be Caring – with warmth and understanding in a secure and happy environment with qualified engaged staff and strong leadership
• to be Honest – build and maintain strong relationships by being open and transparent
• to provide Choices – understand and support individual needs by providing person-centred care
Location
Swimbridge House Nursing home
Welcombe Lane
Barnstaple
Devon
Type of organisation
Private
Sector
Health and social care