The Old Vicarage (Glebefield Care Ltd)
We truly aim for you to live life the way you choose.
5 Jobs Available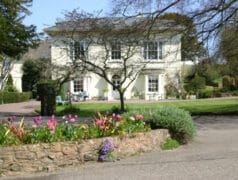 ​Happy Staff, Happy Home
We believe that the key ingredient of our home is the spirit and dedication of our staff. We work hard to keep our staff happy and motivated which makes our home an enjoyable and fun place to work and their enthusiasm is infectious!
​We are a close team with the common purpose of making life for our residents as pleasant and fulfilling as we possibly can. We support each other to this end, and in doing so we give the whole home the warm and pleasant atmosphere that has built our reputation in the local community.
Location
Ropers Lane
Otterton
Budleigh Salterton
Devon
Type of organisation
Private
Sector
Health and social care