Livewell Southwest
Health and Social Care
9 Jobs Available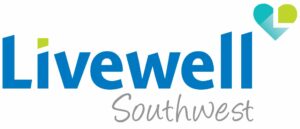 Livewell Southwest is an exciting, forward thinking organisation delivering a unique and growing range of services across Plymouth, South Hams and West Devon as well as some specialist services for those living in Devon and Cornwall, working as part of the NHS family in a similar way to GPs, Dentists and Pharmacies.
We are focused on continuing to innovate our services and to develop our workforce to meet the future needs of our communities, true to our purpose to support people to be safe, well and at home. Service innovation and workforce development are crucial to ensuring health and social care services can meet the needs of an aging population with increasingly complex needs.
As an organisation we value diversity and it is important to us that our workforce represents as closely as possible the diversity of the communities we serve.
Our locations offer an exciting work life balance, with excellent quality schooling and attractive, well-priced housing stock, with Dartmoor and glorious beaches on the doorstep and Plymouth, Britain's Ocean City, offering culture.
Location
Type of organisation
Public Sector
Sector
Health and social care