Burrow Down Support Services
Adult Social Care
1 Job Available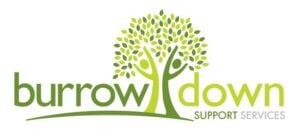 Here at Burrow Down Support Services, our vision is to empower our customers to live the life they want by shaping their own futures and the services they receive.
We believe everything we do and provide should be based on 3 simple core values and that these values should be evident in all areas of the organisation and in how it behaves.
People are at the centre of everything we do
Progress continuously to improve the quality of people's lives
Working together to achieve better outcomes with people
To fulfil this vision, we are looking for proactive, kind, caring and fun people to support adults with learning disabilities, enabling them to have the best opportunities and live fulfilling and meaningful lives.
Type of organisation
Private
Sector
Social care