Trust Doctor StR Higher in Cardiology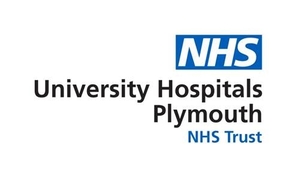 Post Title: Trust StR Higher in Cardiology
Contract:  Fixed term contract
Hours:      40 hours per week
Job ref:    216- 9859-CAR
Salary:     Nodal Point 4 –  £47,132 pa plus additional supplements
Applications are invited for the post of Trust Registrar in Cardiology commencing as soon as possible.
This post will provide experience at senior registrar level to those established in a career in Cardiology and in particular will obtain exposure to all aspects of general cardiology. The post is not formally recognised for training purposes, but the successful applicant would be involved equally with the a 1:9 1:9 full shift on call rota. This post is initially for 12 months which may be extended after mutual consent.
Applicants should have completed a minimum of 2 years General Professional Training in approved posts and obtained MRCP UK. Non UK graduates without MRCP must provide written evidence of appropriate knowledge, training and experience. For non UK graduates, IELTS score as mandated by RCP is needed.
The cardiac department is located in a purpose built Cardiothoracic centre (the Terence Lewis Building) which offers 3 digital cath labs, one dedicated pacing lab, an 8 bed CCU and CICU and modern ward accommodation.
UHP perform over 800 PCIs annually including complex PCIs, rotablation, unprotected left main stem and CTOs. We use co-registration OCT and IVUS for our complex PCI and offer a 24/7 primary PCI services. Are the regional tertiary cardiothoracic unit, this post will ensure adequate exposure and experience in dealing with patients with cardiothoracic surgical issues.
Based at Plymouth, in the beautiful South West of England, there is easy access to the stunning coastline of Devon and Cornwall and the rugged terrain of Dartmoor. The West Country has unrivalled recreational opportunities, direct ferry access to the continent and a clean air environment. Plymouth offers an extensive range of water sports and outdoor activities.
There are Undergraduate and Postgraduate Medical Schools, Postgraduate Medical Centre and Medical School Library on site with a Sports and Leisure Centre available for use.
For further information about this post candidates should contact Dr Girish Viswanathan, Consultant Cardiologist, on 01752 439235, girish.viswanathan1@nhs.net or Dr Venk Suresh, Consultant Cardiologist on 01752 431717
Equal opportunities employer. Working in partnership with the Peninsula Medical School.
Undergraduate Medical Education
Plymouth University Peninsular School of Medicine and Dentistry (PUPSMD) has been praised by the GMC for its innovative approach to undergraduate medical education. The curriculum is based around problem based learning and has been highly ranked by our graduates in how they felt prepared for postgraduate medicine. Your role will include important opportunities to engage with undergraduate education, in both the hospital environment and the school itself, to continue this vital job of producing tomorrow's doctors and allied health care professionals.
Job location
Job category
Medical/Dental
Profile
University Hospitals Plymouth NHS Trust
Type of organisation
Public Sector
Sector
Health
Share this job