Great Torrington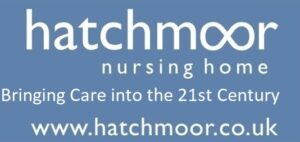 Assisting with daily living activities such as eating, showering and using the toilet.
Utilising equipment to move patients when necessary.
Helping tidy the patient's room.
Taking the patient's vital signs such as blood pressure and temperature etc.
Talking to patients and reassuring them.
Assisting Nurses and other staff when needed.
Take necessary steps for prevention of bed sores to vulnerable patients.
Maintain effective communication with other members of the health care team and patients' relatives to facilitate cooperation and good patient care.
Essential details:
£ 9.90 PER HOUR PLUS £0.35 PER HOUR ACCOUNTABIITY PERFORMACE & TEAMWORK BONUS (APT)
£0.50 PER HOUR NIGHT ENHANCEMENT
DOUBLE TIME XMAS DAY & BOXING DAY
TIME PLUS ONE THIRD ALL ENGLISH BANK HOLIDAYS.
Travel expenses details:
£0.30 PER MILE MAX 30 MILES
Job location
Hatchmoor Nursing Home
Hatchmoor Common Lane
Great Torrington
Devon
EX38 7AT
Job category
Care / support worker, Entry level roles, Nursing home
Profile
Hatchmoor Nursing Home Bringing Care into the 21st Century
Type of organisation
Private
Sector
Health and social care
Share this job