Chief Nurse & Director of Integrated Clinical Professions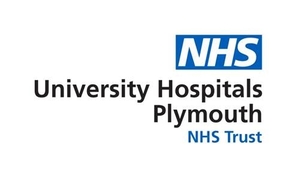 University Hospitals Plymouth NHS Trust is seeking to recruit a Chief Nurse and Director of Integrated Clinical Professions that will provide outstanding professional leadership, advocacy and advice to the Board and our Nursing, Midwifery, Allied Health Professional and care staff; and provide direction and implementation of our trust strategy.
As an Executive Director, you will work effectively with other Executive Directors and the CEO to ensure the organisation is well governed. You will role-model the values and behaviours of the Trust in all you do.
We are looking for a candidate to join and lead our passionate, committed, integrated clinical professions team, helping drive forward an ambition to embed excellent care across all our services.
Our new Chief Nurse and Director of Integrated Clinical Professions will provide inspiring leadership to our dedicated staff and service users, enabling the innovation, development, and good governance of high quality and fit for the future services, whilst working with our partners to achieve the strategic aims of the wider system. Most importantly we are seeking a leader who shares our values, our commitment to our staff, our ambition and passion to improve whilst building credibility, internally & externally.
As a diverse and complex organisation, we recognise that we face some key operational challenges, at a time where recruitment & retention and the environment in which our team thrive is a key focus. We are seeking an open and compassionate leader with a proven track record of leading cultural and transformational change in a professional and inclusive manner.
With our commitment to create a great culture and place to work we want to be the best and most enjoyable place for people to pursue their career across a multitude of disciplines. We want to attract colleagues who are prepared to contribute to our journey with passion, compassion, energy and determination. As Chief Nurse and Director of Integrated Clinical Professions you will be innovative in your approach, working closely with universities and other education providers, to develop an appropriate and available professional and caring workforce.
You will engage clinical teams and front-line staff in quality improvement and enable our care groups to keep quality and patient experience central to their priorities. You will also take an innovative approach to the development of a competency based workforce, maximising professional role development and our support roles. With a relentless focus on fundamental standards, you will enable your staff to work at the top of their capability, deliver effective high quality services, ensuring regulatory compliance.
Executive directors are paid employees of the Trust. They are responsible in their executive role for managing the organisation and, as board members, for the leadership and direction of the trust. This managerial role distinguishes the Executive Directors from the Non-Executive Directors, who do not have a managerial role. The Executive Directors must include a chief executive (who is also the accounting officer) and a Finance Director. In addition, one of the executive directors must be a registered medical practitioner or a registered dentist, and one must be a registered nurse or a registered midwife. The Executive Directors will each have particular responsibility for a specific function, but are all also collectively accountable for exercising the powers of the trust and for its performance.
Interviews will be held over 2 days:
Assessment Centre: Thursday 4th April
Interview: Friday 5th April
***Preference will be given to internal Trust staff, as well as 'Priority' and 'At Risk' status including NHS At Risk staff throughout Devon who are able to display recent relevant experience as dictated by the Person Specification.***
Job location
Job category
Hospital, Managerial
Profile
University Hospitals Plymouth NHS Trust
Type of organisation
Public Sector
Sector
Health
Share this job