Director of Integrated Care & Partnerships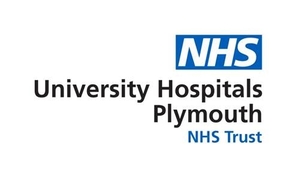 We are seeking a strategic, innovative and passionate Director of Integrated Care & Partnerships (Deputy Chief Operating Officer), who will provide leadership and oversight of key functions for the Trust.
As a Director, you will contribute to the overall Trust strategy and daily running, working effectively with other Exec Directors and the CEO to ensure the organisation is well governed. You will role-model the values and behaviours of the Trust in all you do.
This is a demanding and complex role. We are particularly interested in attracting a candidate with strategic and operational experience of an acute trust, community, primary care and ideally experience with mental health services. Someone who has a unique understanding of the challenges of bringing together services that work collaboratively across the hospital and out of hospital interface services, that fit naturally together because they are either commonly accessed by patients, are clinically and operationally co-dependent. Someone who is innovative when finding longer term, sustainable solutions, likely developed through direct experience of working within complex health and care systems and through managing the operational delivery of core hospital and/or community based services.
This role requires an individual who is driven, ambitious and passionate about patient care, and who has a desire to influence at the highest levels working in close partnership with the Trust Board, senior clinical and managerial staff within the Trust and in partner organisations.
Key responsibilities will be to ensure delivery of key performance indicators combined with establishment of excellent partnership relationships in support of the development and delivery of a wide portfolio of integrated services and services that are core to the Trust's clinical offer. The postholder will challenge, support and develop senior management and teams ensuring robust systems for performance, financial management and quality governance are in place.
Assessment Centre: Tuesday 9th April
Interview: Wednesday 10th April
***Preference will be given to internal Trust staff, as well as 'Priority' and 'At Risk' status including NHS At Risk staff throughout Devon who are able to display recent relevant experience as dictated by the Person Specification.***
Job location
Job category
Managerial, Medical/Dental
Profile
University Hospitals Plymouth NHS Trust
Type of organisation
Public Sector
Sector
Health
Share this job