Clinical Fellow (Str Higher Non NTN) in Neonatal Medicine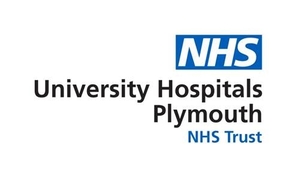 University Hospital's Plymouth NHS Trust is offering an exciting opportunity for dedicated neonatal doctors to join our Peninsula Neonatal Intensive Care Unit (NICU) in Derriford Hospital. We welcome applications to join our regional NICU as a Clinical Fellow. Appointments can be recognised by the RCPCH and we would apply for support from the College following appointment. Options exist for successful applicants to be involved in a number of domains including: • Tertiary medical neonatal intensive care of preterm and sick new-born infants • Regional Neonatal Transport • Transitional Care and Outreach to community • Simulation and resuscitation training including human factors • Paediatric cardiology • Quality Improvement Audit Programmes NICU Derriford is a 38 cot unit accommodating 14 Intensive / High dependency, 8 Special Care, 16 Transitional Care cots and offers a 7 day / week neonatal outreach service. There are two substantive appointments for the post of Clinical Fellow (10 PAs) in Neonatology. The appointees will join a team of neonatal Middle Grades working with 8 consultant neonatologists, 7 Advanced Neonatal Nurse Practitioners (ANNP), 4 ENNPs and a dynamic group of nursing staff in the Peninsula NICU providing neonatal specialist care for 16,000 deliveries throughout Devon & Cornwall. There is a full program of medical education including multidisciplinary meetings and the undergraduate Plymouth University Peninsula Schools of Medicine continue to lead exciting developments in academic medicine with opportunities for interested individuals to become actively involved. NICU works in partnership with the University of Plymouth offering QIS and MSc ANNP courses with medical staff supporting the teaching and education programs.
The Peninsula Neonatal Transport Service (PNTS) is based at Derriford Hospital supporting the transfer and retrieval of sick newborns around the region and as a fellow you will have the opportunity to develop neonatal medical transport competencies. Additional opportunities include experience in other neonatal sub-specialities, neonatal cardiology, neurodevelopment (BSID) and research. Derriford Hospital is located on the edge of the beautiful Dartmoor National Park and close to Plymouth, the 'Ocean City'. The successful applicant will have opportunities to enjoy life in a rapidly regenerating historic maritime city, which has direct ferry access to the continent and enjoy this beautiful part of the country offering moorland, coastal and marine leisure opportunities Plymouth city boasts excellent schools and universities including 3 grammar schools. Sports facilities include Plymouth Life Centre including Olympic swimming and diving coaches.
For further details of the post and to arrange an informal visit, applicants are encouraged to contact Dr Mel Philipps, Lead Clinician and Dr Alex Allwood, rota lead via their secretary sarahkeeble@nhs.net or telephone 01752 431574
Job location
Job category
Medical/Dental
Profile
University Hospitals Plymouth NHS Trust
Type of organisation
Public Sector
Sector
Health
Share this job