Trust Doctor StR Lower Non NTN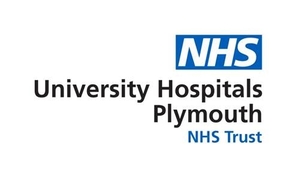 UNIVERSITY HOSPITAL PLYMOUTH HOSPITALS NHS TRUST
DERRIFORD HOSPITAL
PLYMOUTH
Trust Doctor in Emergency Medicine StR Lower – Non-Training Grade Posts
If you are genuinely considering a role in Emergency Medicine then you are probably the kind of person we'd like to speak to….We know that it takes a certain kind of character to thrive in a busy modern ED. We also know that you won't be short of opportunities. We are confident though that we can offer you something worth considering…
University Hospital Plymouth NHS Trust is looking to identify the right individuals to join our fantastic team, delivering high quality Emergency Medicine in challenging times, with due care and attention to your career development, wellbeing and work-life balance.
Derriford is the largest ED in the South West, seeing 150,000 patients per year. We are an academic department, training hub and Major Trauma Centre. You will enjoy close links with Military colleagues, the British Antarctic Survey Medical Unit and the Devon Air Ambulance. We have a strong reputation for our education, training and supervision and you will have the opportunity to learn alongside 22 Consultants and 26 high calibre middle grades. As a trust doctor you will be afforded all of the educational benefits of your colleagues on training rotations as we work with you to develop your EM career. These posts frequently evolve into exciting opportunities in PHEM, remote healthcare or medical education, and many of your predecessors have either taken up training posts in EM or stayed with us in Plymouth. We hope that you will find us to be a dynamic, ambitious, and friendly department, practising modern Emergency Medicine whilst enjoying the best that life in the beautiful South West has to offer.
You will hold all foundation year 1 and 2 competencies and have at least 4 months of emergency medicine experience. We are happy to discuss flexible working and flexible start dates with the right people.
Please contact Anne Hicks, Service Line Director, on 01752 437634 or Dr Nanette Bothma, Associate Specialist, on 01752 437525 if you wish to discuss this post.
Job location
Job category
Medical/Dental
Profile
University Hospitals Plymouth NHS Trust
Type of organisation
Public Sector
Sector
Health
Share this job