Occupational Therapist Specialist / Physiotherapist Community Specialist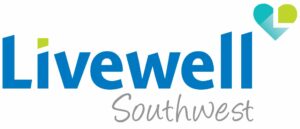 Up to 37.5 hours per week – fixed term until 31st March 2020.
There is an excellent opportunity for an enthusiastic, forward-thinking Band 6 Occupational Therapist, or Physiotherapist, to support the Homefirst project, which is a discharge to assess pathway in the South Hams and West Devon locality. The successful applicant will be working as part of the community Therapy team, based in Ivybridge and will develop skills to support the assessment of patients on the Homefirst pathway. This pathway allows people to get home sooner and begin their rehabilitation in a more familiar, home, environment.  The team works closely with University Hospitals Plymouth and the Local Authority.
The work will include supporting patients within the most appropriate setting: at home, with the potential for intermediate care placements or bedded settings.
The post holder will be well supported by senior staff, as well as by the wider multi-disciplinary team.  There are excellent CPD training opportunities.
We are situated near to the beautiful South Devon coast and are within easy reach of Dartmoor, Salcombe and Dartmouth.  There are excellent opportunities for outdoor pursuits and leisure activities in the area.
With the development of the Homefirst pathway, the post holder will work closely with University Hospitals Plymouth, to enable early hospital discharges, we are able to advertise this position to primarily work on this pathway. The post holder will be required to travel around the South Hams and West Devon area covering as necessary.
Livewell Southwest values its staff and makes investment in their development a priority. Currently we offer the following development opportunities for staff:
A minimum of three days protected CPD for registered staff
Development pathways for unregistered staff from apprentice to bands 2, 3 and 4 and for registered staff in bands 5, 6, 7 and 8
Leadership programmes
Coaching and mentoring
Medicines Management, leg Ulcer Management and Assessment Training
Access and funding for training including Care Certificate, Assistant Practitioners Course and Scholarship Into Nurse Training
Robust Preceptorship
An induction programme tailored to your needs
Relocation package may be considered for the right candidate for certain roles
Rewards and benefits
Discounts available from retailers, UK hotels and main attractions – often up to 15% savings
NHS Pension Scheme and competitive Pension Scheme with Scottish Widows and/or Government Pension scheme (conditions apply)
Lease car scheme (available after satisfactory completion of probation/conditions apply)
Cycle to work scheme (available after satisfactory completion of probation)
Childcare vouchers
School holiday childcare subsidies
Multiple flexible working options
Livewell Southwest can allow existing members of the NHS Pension Scheme to continue their membership when they join the organisation.
All Livewell Southwest staff are expected to able and willing to work across a 7 day service.
Job share(s) considered.
Job location
Documents
Job category
Community
Profile
Livewell Southwest Health and Social Care
Type of organisation
-1
Sector
Health and social care
Description
Livewell Southwest is an exciting, forward thinking organisation delivering a unique and growing range of services across Plymouth, South Hams and West Devon as well as some specialist services for those living in Devon and Cornwall, working as part of the NHS family in a similar way to GPs, Dentists and Pharmacies.
We are focused on continuing to innovate our services and to develop our workforce to meet the future needs of our communities, true to our purpose to support people to be safe, well and at home. Service innovation and workforce development are crucial to ensuring health and social care services can meet the needs of an aging population with increasingly complex needs.
As an organisation we value diversity and it is important to us that our workforce represents as closely as possible the diversity of the communities we serve.
Our locations offer an exciting work life balance, with excellent quality schooling and attractive, well-priced housing stock, with Dartmoor and glorious beaches on the doorstep and Plymouth, Britain's Ocean City, offering culture.
Share this job