Personal Assistant – JC/FM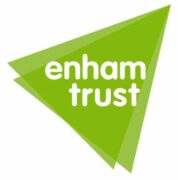 The employer is looking for personal assistants who are able to help with personal care, morning routine, food prep/via gastrostomy tube, night time routine and support him to attend social activities in the community and medical appointments. The employer is looking for PA's who are able to drive and have some experience in care and hoist training. Further training will be provided.
Duties and Responsibilities:
Personal care is required, assisting client with bathing/showering and getting dressed in the mornings
Assisting client with bedtime routine
Double up's in the morning/evening to help the client get ready
Helping with food and drinks preparation via gastrostomy tube
Administering medication
Any other reasonable task to allow the service user to live independently
As part of our Information Advice and Guidance Service, Enham Trust supports disabled people to employ their own staff. This vacancy is not a role within Enham Trust but an excellent opportunity to work directly for one of our customers.
Essential details:
Driver comfortable with driving automatic Disability vehicle
Enhanced DBS required. Cost met by employer
Legally entitled to work in the U.K
Desirable requirements:
Experience in health & social care
Job location
Job category
Home care / Domiciliary care
Profile
Enham Trust
Type of organisation
Charity
Sector
Health and social care
Share this job