Waking Night Support Worker
Plymouth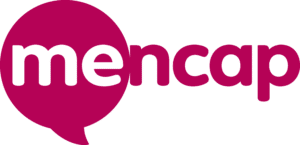 Provide overnight support to 6 adults with a learning disability, ensuring their safety and comfort while they sleep. The people we support require support with personal care, medication, and day to day tasks. Every day Is different, full of fun and laughter. The people we support love to watch movies with their night support worker with nice cup of hot chocolate.
Does the job role include personal care?: Yes
Working Patterns:
Nights
Essential details:
As a Waking Night Support Worker you will be expected to provide an outstanding level of support that will enormously contribute to the people we support, living a more comfortable, dignified, liberated and happy life.
Job location
Plymouth
Devon
Job category
Care / support worker, Learning disabilities, One-to-one support, Supported living
Profile
Royal Mencap Society
Type of organisation
Charity
Sector
Social care
Description
At Mencap we work in partnership with people with a learning disability. We do this by providing high quality, flexible services that support people, including young adults, to live as independently as possible in their own homes and in the community.
Everyone wants a purposeful job – to do something meaningful. At Mencap, we can give you that. You will have opportunities to develop as a person, colleague, leader and activist.
You'll make new friends and feel inspired to reach your potential. We will ask a lot of you – but you'll get back so much more. With us, it is never 'just a job'.
In return for your hard work and passion, we can give you real meaning and purpose in your work.
Share this job