Plymouth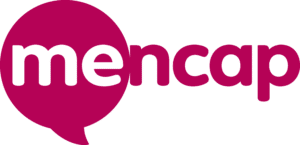 Within your new team, you will be support 6 adults with a learning disability. The people we support require support with personal care, medication, and day to day tasks. Every day Is different, full of fun and laughter. The people we support enjoy attending the Theatre, meeting with friends and family, going to clubs, shopping, and going for lunch, day trips to different towns in their mobility cars, due to this drivers are preferred but not essential.
The people we support like to be surrounded by people who are positive, know when to have fun and have the motivation to support them to reach their goals and to have the best quality of life possible.
Does the job role include personal care?: Yes
Working Patterns:
Shifts will be spread across mornings, afternoons, evenings, weekends and bank holidays.
You will receive an enhanced flat rate payment of £61.20 for any sleep-in shifts carried out. The payment for sleep ins is non-contractual.
Job location
Plymouth
Devon
Job category
Care / support worker, Community, Learning disabilities, One-to-one support, Supported living
Profile
Royal Mencap Society
Type of organisation
Charity
Sector
Social care
Description
At Mencap we work in partnership with people with a learning disability. We do this by providing high quality, flexible services that support people, including young adults, to live as independently as possible in their own homes and in the community.
Everyone wants a purposeful job – to do something meaningful. At Mencap, we can give you that. You will have opportunities to develop as a person, colleague, leader and activist.
You'll make new friends and feel inspired to reach your potential. We will ask a lot of you – but you'll get back so much more. With us, it is never 'just a job'.
In return for your hard work and passion, we can give you real meaning and purpose in your work.
Share this job