Plymouth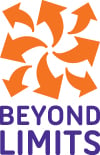 Lou is incredibly sociable and she has many hobbies, including shopping and spending time with her kitten Harry. She likes to listen to music and she has an eclectic taste in artists, she also enjoys and is very good at singing along to pantomimes and musicals. Lou has a great sense of humour and loves to have a laugh with her team, she is a big fan of practical jokes. She is currently in a relationship and needs some support around managing this. For a long time Lou was in a long stay hospital, she has done really well adjusting to life in her new home but sometimes she requires support to manage her feelings. As her team leader she needs you to demonstrate patience and some resilience. She wants to continue her journey to be more independent and she wants a good leader who will be on this journey with her. At times she can engage in some risky behaviours, at these times you will have to show confidence and demonstrate a calm persona so that she feels confident and safe with you. As team leader you will be responsible for leading a small team, this includes planning rotas and working some shifts, you will be given some dedicated management hours for this. We can offer you a full programme of professional and personal development, reflective support and supervision and a range of company benefits.
Benefits:
We reward our staff with competitive salaries
We offer an Award Winning Pension Scheme
We have a company sick pay scheme
Excellent annual leave allowance, including top up pay
Critical Illness cover, reassurance when you need it the most
Life Insurance, reassurance for your family when they need it the most
A really good mandatory induction
Ongoing high quality training
Career development opportunities
A real chance to make a difference to someone's life
Ideally you will:
Be highly self motivated
Have similar interests to Lou
Be an excellent communicator
Be interested in developing your career
Have a good level of IT skills
Be an upbeat person with a sense of fun
Be able to use your own initiative
Be resilient, stick at it
Does the job role include personal care?: Yes
Working Patterns:
Day and night shifts
Essential details:
A DBS (Disclosure & Barring Service) Check will be requested in the event of the individual being offered a position with Beyond Limits, the cost of which will be to the employee, however, this will be returned after successful completion of probation period (6 months).
These positions have a "genuine occupational requirement" covered under the Sex Discrimination Act 1975 and therefore only applications from females are requested.
Job location
Plymouth
Devon
Job category
Community, Home care / Domiciliary care, One-to-one support, Senior care / support worker
Profile
Beyond Limits Beyond Limits
Type of organisation
Private
Sector
Health and social care
Share this job