Newton Abbot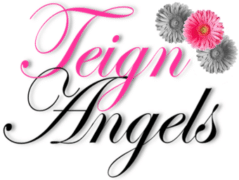 Teign Angels Ltd is looking for a dedicated, professional, compassionate person to join its small care team part-time, delivering care in people's homes in and around Newton Abbot. This might range from helping people to wash and dress, supporting them to mobilise using equipment, accompanying them to GP/hospital appointments, and to engage in their local community.
We are a well-respected care provider, having earned a reputation for providing 'the gold standard' of care. We're only a small staff team, so you would get to know us all pretty quickly, and we value the input, experience, and opinion of all of our staff members when we're trying to come up with solutions to best help the people we support.
Our comprehensive training programme is delivered in-house, so that we can tailor it to your individual learning style, and make it relevant to situations and scenarios that we come across within our own practice. These range from 'Death, Dying and Bereavement', 'SOVA/POCA', to 'Moving & Positioning', 'Scam Awareness', and many more. In our CQC report, published in February 2023, one of our current members of staff said that our training programme was 'the best I've ever had in 25 plus years in the care industry'.
You would be required to have a full driving licence and access to your own vehicle. We have a company car for emergencies, so if something goes wrong with your vehicle, we have some back up. Previous experience of working in care isn't required, we cover all of the procedures, protocols and legislation in our training – however, a desire and passion to support people as best as you possibly can is essential.
Travel expenses details:
£0.45 per mile - the highest tax free amount you can earn!
Does the job role include personal care?: Yes
Working Patterns:
We're happy to discuss shift availability, and we try to be as flexible as possible with our staff. It would be preferable if, as part of your shift availability, you would be available at some or all of these times, but we can discuss this in further detail if required:
Week One
Saturday & Sunday, 07:00 – 15:00
Week Two
Tuesday & Friday, 15:00 – 22:00
Essential details:
What we want from you:
The drive, motivation and desire to deliver brilliant care to our clients in their own homes;
Good communication skills;
Good organisational skills;
A full driving licence and access to your own vehicle;
Willingness to learn and develop your knowledge, skills and understanding in care;
The right to live and work in the UK – please note that we do not offer sponsorship.
What we will offer you:
Flexibility with your shift availability;
High rates of pay, which include double-time payments on all bank holidays;
A supportive network of colleagues who value your input;
A £10 voucher for every year you're with us, for a place of your choice.
Job location
TQ12 postcode area (Newton Abbot, Kingsteignton, Kingskerswell, Ipplepen etc)
Job category
Care / support worker, Entry level roles, Home care / Domiciliary care
Profile
Teign Angels Ltd. No asterisks, no gimmicks, just care as it should be
Type of organisation
Private
Sector
Health and social care
Description
The care we provide ranges from personal care and meal preparation right up to day sits and outings.
We care about our staff just as much as we care about our clients. In fact, our Director, Dawn, was awarded CEO of the Year in the CEO Today Healthcare Awards in 2018.
All of our training is delivered in-house by Sophia, our other Director. This means we can tailor training to your learning styles and the needs of our current clients. In addition to this, our induction training is followed by hands-on training with a member of our team in order for you to get to know our clients and their individual routines – so, if you've never worked in care before, don't worry!
Share this job