Exeter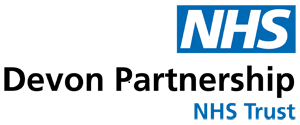 Job Purpose
To assess care needs, develop, implement and evaluate individual care plans.
To provide named nurse role to people who use our service.
To promote and improve quality of service provided.
To manage the unit in the absence of Ward Manager / Team Leader
To participate in the internal rotation system including weekend working
Duties and Responsibilities
To be a proactive, skilled member of the ward Multi-Disciplinary team
To have knowledge and experience of providing individual and group clinical/therapy work.
To demonstrate effective leadership and assist with providing advice and guidance to non qualified staff and students.
To be responsible for the provision and maintenance of effective therapeutic relationships, which at all times acknowledges the rights, personal dignity and encourages opportunity for growth and development of the person using this service.
To provide cross cover to other mental health units located on the same site when there is a clinical need.
To work in line with agreed safeguarding protocols at all times
Actively engage in required training
To demonstrate a working knowledge of the legal requirements of the Mental Health Act 1983 (including 2007 updates), Mental Capacity Act 2005 (to include Deprivation of Liberty safeguards), Care Programme Approach, and National Health Service and Community Care Act 1990.
To work to the NICE and NMC Guidelines and Standards.
To be aware of and work in line with all relevant Trust Policies and Procedures.
Communication & Working Relationships
To have excellent written and verbal communication skills.
To be proficient in the use of electronic systems
To maintain professional working relationships with other members of the Multi-disciplinary Team.
To be able to liaise with carers, families and user groups and representatives.
To liaise with a range of professionals and agencies allied to the holistic care of the person using this service user e.g. G.P, Social Worker, Housing etc.
Planning & Organisation
To act as shift co-ordinator
Act up (take responsibility for the ward) in the absence of Manager as required
Supervise others in line with Trust policy
Responsibility for Patient/Client Care, Treatment & Therapy
To act as named nurse for a cohort of patients.
To assess complex health and well being needs, develop, monitor and review care plans to meet individual needs. To update all records on RiO (electronic clinical records)
To provide robust risk assessments and ensure they are updated regularly on RiO (electronic clinical records)
To maintain professionalism at all times/whilst being non-judgemental.
To ensure safe practice working to NMC, Government and Trust policies /procedures
Maintain accurate documentation using the correct recording systems (mostly electronic)
Policy, Service, Research & Development Responsibility
To be aware of national and professional developments.
To participate in ongoing training and education progress.
To demonstrate evidence based practice and participate in research/audit/pilot projects.
To be aware of current initiatives in inpatient care.
To promote service changes with positive professional attitude and fully engage in service changes.
Responsibility for Finance, Equipment & Other Resources
To ensure Trust policies and procedures are followed in relation to the handling of monies, property etc. belonging to people using the service
To demonstrate effective risk management skills
Use Trust resources in a sustainable, cost effective and appropriate way
Responsibility for Supervision, Leadership & Management
To demonstrate and develop effective leadership/management skills.
To provide Supervision and Appraisals to appropriate/allocated staff.
To participated in the role of Mentor to students.
To participate in the role of Preceptor to newly qualified staff (where appropriate)
To participate in audits. There is a requirement to support learners on a regular basis which includes the achievement and updating of profession specific training to the required standard to fulfil this role.
Information Resources & Administrative Duties
To ensure accurate documentation.
To have working knowledge of RIO System and associated systems.
To engage and participate in the use of Electronic recording systems and training when required.
To participate in formulating and providing reports for other professionals such as panel for continuing care etc
Any Other Specific Tasks Required
To demonstrate a working knowledge of NMC codes of conduct and comply with them.
To demonstrate a working knowledge of government health and social care policy
Have a working knowledge of PREP requirements and maintain personal, professional development.
Report any observed incident of unprofessional behaviour, accident/incident, untoward occurrence, and faulty equipment immediately to Ward Manager/Team Leader.
To take an active role in own supervision and continuous professional development
Person Specification
Preferred Area / Location
Essential
Please highlight your preferred area(s) Adults, Older Adults, Specialist Services (Eating Disorders / MBU), Secure Services, CAMHS and also your preferred location (Exeter, Torbay, Dawlish, North Devon)
Qualifications
Essential
Registered Nurse (Mental Health or Learning Disabilities) with current UK NMC registration or DUE to qualify in 2024 from a University based in the UK.
UK Registration
Applicants must have current UK professional registration. For further information please see NHS Careers website (opens in a new window).
Does the job role include personal care?: Yes
Working Patterns:
Full-time, Flexible working
Job location
Wonford House
Dryden Road
Exeter
Devon.
EX2 5AF
Job category
Hospital, Nursing / Midwifery
Profile
Devon Partnership NHS Trust
Type of organisation
Public Sector
Sector
Health
Description
About Devon Partnership Trust
We provide mental health, learning disability and neurodiversity services, as well as a range of specialist & secure services for the wider south west region & nationally. We are passionate about promoting good mental health & wellbeing. We strive to use the expertise & resources within our organisation, and through our partnerships, to deliver high quality services that are safe & focused on people's recovery.
Our values
We not only recruit employees based on their qualifications & experience – we recruit individuals who possess and demonstrate the behaviours which underpin the core values of our organisation. These values include such attributes as showing a commitment to quality of care, improving lives of others, giving respect, dignity & compassion. We can bring those values to life in our everyday tasks by giving a smile; making time for people; challenging ourselves & others, & being open to new ideas.
We are committed to being an inclusive employer & applications are encouraged & welcomed from all sections of the community, regardless of any protected characteristics as governed by the Equality Act 2010. Part time & flexible working applications will be considered & supported, where possible. We particularly encourage applicants with lived experience of mental health & learning disabilities. We are a Disability Confident Leader Employer.
Share this job