Senior Support Worker for Jane
Plymouth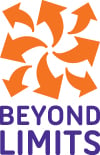 Jane is 40 years old, she lives in her own home in Plymouth with her cat, Smudge. She likes to get out and about most days, socialising, visiting family and attending the local art club and disco with friends.
Jane has a dedicated support team around her but a position has become available for a Senior Support Worker. Are you looking for that next step in your career? This is a great opportunity to develop your leadership skills. You should be someone who has a real passion for support work and a desire to progress. Jane is looking for someone who is self-motivated and enthusiastic with the ability to develop her team. She wants someone who will be committed to her and her team, it's difficult for her when people leave. As part of your senior role you will support the team leader, deputise in their absence and lead on initiatives and development within the team. You will spend some of your time planning rotas and making sure that Jane has the right support. Jane has Epilepsy and so it would be good if you have some experience of this but we provide full training, so if you think you are the right person, apply anyway, we offer some really good training to support both your personal and professional development. Jane is fun, with a great sense of humour, She likes arts and crafts and loves a good party and disco. She is close to her family, spends some time baby-sitting her niece and nephew. She wants to grow and develop and wants people around her who will work with her to achieve her full potential.
Benefits:
We reward our staff with competitive salaries
We offer an Award Winning Pension Scheme
We have a company sick pay scheme
Excellent annual leave allowance, including top up pay
Critical Illness cover, reassurance when you need it the most
Life Insurance, reassurance for your family when they need it the most
A really good mandatory induction
Ongoing high quality training
Career development opportunities
A real chance to make a difference to someone's life
Ideally you will:
Be a driver with a full licence
Have a good sense of humour
Have good communication skills
Understand the importance of family
Have some good IT skills
Be flexible and a good timekeeper
Have good organisational skills
Value the principles of inclusion
Does the job role include personal care?: Yes
Working Patterns:
24h shifts
30h/week contract plus sleepovers
Essential details:
This position is a genuine occupational requirement covered under the Sex Discrimination Act 1975 and therefore only applications from females are requested.
A DBS (Disclosure & Barring Service) Check will be requested in the event of the individual being offered a position with Beyond Limits, the cost of which will be to the employee, however, this will be returned after successful completion of probation period (6 months).
Job location
Plymouth
Devon
Job category
Care / support worker, Learning disabilities, One-to-one support, Senior care / support worker
Profile
Beyond Limits Beyond Limits
Type of organisation
Private
Sector
Health and social care
Share this job