Bank Staff Nurses/LD/Mental Health/CAMHS & Senior MH Practitioners
Exeter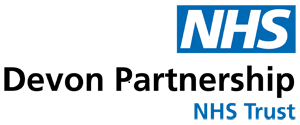 Job description
Job responsibilities
Please refer to the job descriptions attached to this advert
1 – Inpatient Staff Nurse
2 – Community Mental Health Practitioner
3 – Community Senior Mental Health Practitioner
Person Specification
Qualifications
Essential
A professional mental health qualification RMN, Social Work Degree or equivalent, BSc/Diploma in OT, SROT
Professional Registration with relevant body: EG RMN/ Registered Nurse (Mental Health) with current registration. Social Worker England or HCPC
A willingness to complete Trust Mandatory Courses (will be required to complete and undertake relevant Physical Interventions training with adjustments considered if required)
Desirable
FOR BAND 6 ROLES:
Chartered Clinical Psychologist, ENB 811/812 or Community Nursing Degree
Non-Medical Prescriber and/or another recognised therapy qualification
Post graduate qualification relevant to specialism
Clinical Supervision qualification
Training to level 3 in Safeguarding Adults and children and young people: roles and competencies for Health Care staff
Experience
Essential
Experience of Adult and / or Older Persons mental health nursing and the nursing process
BAND 6
Substantial experience of managing an extensive and complex caseload of clients with a range of complex mental health presentations.
Working within a community mental health setting in either the statutory or voluntary sector.
Desirable
Experience of working with people with a diagnosis of dementia
BAND 6:
Providing clinical supervision.
Experience of working in a multi-disciplinary and multi-agency environment.
Participation in user involvement in services.
SKILLS & ABILITIES
Essential
Excellent verbal and written skills.
Ability to form positive therapeutic relationships with service users, carers and other professional bodies.
Excellent IT skills.
Ability to engage in and lead (when required) MDT meetings
Ability to assess situations, make decisions, co-ordinate and organise appropriate responses.
Have an awareness and ability to maintain personal boundaries.
Able to risk assess
To be able to plan and implement all aspects of nursing skills.
To demonstrate effective leadership skills, promote effective role model across the ward environment.
Be able to work as part of a team.
Work as an effective role model.
Promote effective service delivery and future changes in a positive way
Willingness to develop self
Knowledge
Essential
Knowledge of ordering, storing and administering required medications
Knowledge of possible side effects of medication
Knowledge of the Mental Health Act 1983 (including updates)
Knowledge of the Mental Capacity Act & Deprivation of Liberty safeguards
Desirable
Knowledge of CPA (Care Programme Approach)
Multi-Disciplinary Working
Understanding of Recovery principles in Mental Health
Knowledge and understanding of both adult and children's safeguarding guidance
Knowledge and skills in providing supervision
Disclosure and Barring Service Check
This post is subject to the Rehabilitation of Offenders Act (Exceptions Order) 1975 and as such it will be necessary for a submission for Disclosure to be made to the Disclosure and Barring Service (formerly known as CRB) to check for any previous criminal convictions.
UK Registration
Applicants must have current UK professional registration. For further information please see NHS Careers website (opens in a new window).
Does the job role include personal care?: Yes
Working Patterns:
Flexible working
Job location
Wonford House
Dryden Road
Exeter
Devon.
EX2 5AF
Job category
Allied health professionals, Nursing / Midwifery
Profile
Devon Partnership NHS Trust
Type of organisation
Public Sector
Sector
Health
Description
About Devon Partnership Trust
We provide mental health, learning disability and neurodiversity services, as well as a range of specialist & secure services for the wider south west region & nationally. We are passionate about promoting good mental health & wellbeing. We strive to use the expertise & resources within our organisation, and through our partnerships, to deliver high quality services that are safe & focused on people's recovery.
Our values
We not only recruit employees based on their qualifications & experience – we recruit individuals who possess and demonstrate the behaviours which underpin the core values of our organisation. These values include such attributes as showing a commitment to quality of care, improving lives of others, giving respect, dignity & compassion. We can bring those values to life in our everyday tasks by giving a smile; making time for people; challenging ourselves & others, & being open to new ideas.
We are committed to being an inclusive employer & applications are encouraged & welcomed from all sections of the community, regardless of any protected characteristics as governed by the Equality Act 2010. Part time & flexible working applications will be considered & supported, where possible. We particularly encourage applicants with lived experience of mental health & learning disabilities. We are a Disability Confident Leader Employer.
Share this job