Psychological Wellbeing Practitioner
Exeter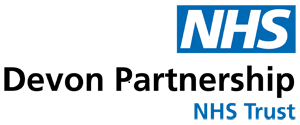 Applications are reviewed on a regular basis with shortlisting and interviews taking place on a monthly basis so please do not delay in submitting your application
Job Purpose
The principal purpose of the job is to improve the psychological health & wellbeing of people served.
The post-holder will work within the NHS Talking Therapies service providing high volume low intensity interventions which will be a range of cognitive behavioural therapy (CBT) based self-management interventions at Step 2 for clients with mild to moderate anxiety and/or depression.
The post holder will work with people with different cultural backgrounds and ages, using interpreters when necessary and should be committed to equal opportunities.
This will be achieved in this post by:
1. Clinical
Accept referrals via agreed protocols within the service.
Educate and involve family members and others in treatment as necessary.
Adhere to an agreed activity contract relating to the overall number of client contacts offered, and clinical sessions carried out per week in order to minimise waiting times and ensure treatment delivery remains accessible and convenient.
Attend multi-disciplinary meetings relating to referrals or clients in treatment, where appropriate.
Complete all requirements relating to data collection within the service.
Keep coherent records of all clinical activity in line with service protocols and use these records and clinical outcome data in clinical decision making.
Work closely with other members of the team ensuring appropriate step-up and step-down arrangements are in place to maintain a stepped care approach.
Assess and integrate issues surrounding work and employment into the overall therapy process.
Operate at all times from an inclusive values base which promotes recovery and recognises and respects diversity.
2. Training and Supervision
Prepare and present clinical information for all patients on their caseload to clinical case management supervisors within the service on an agreed and scheduled basis, in order to ensure safe practice and the clinical governance obligations of the worker, supervisor and service are delivered.
Respond to and implement supervision suggestions by supervisors in clinical practice.
Engage in and respond to personal development supervision to improve competences and clinical practice.
3. Professional
Ensure the maintenance of standards of practice according to the employer and any regulating, and keep up to date on new recommendations/guidelines set by the department of health (e.g. NHS plan, National Service Framework, National Institute for Clinical Excellence).
Ensure that client confidentiality is protected at all times.
Be aware of, and keep up to date with advances in the spheres of treatment for common mental health problems.
Ensure clear objectives are identified, discussed and reviewed with senior therapists on a regular basis as part of continuing professional development.
Participate in individual performance review and respond to agreed objectives.
Keep up to date all records in relation to Continuing Professional Development and ensure personal development plan maintains up to date specialist knowledge of latest theoretical and service delivery models/developments.
Attend relevant conferences / workshops in line with identified professional objectives.
To work independently within a defined managed and occupational context. To work within professional guidelines and Trust procedures and protocols.
The post holder will receive regular professional and clinical supervision in accordance to Trust policy and to Professional Practice Guidelines set out by the British Psychological Society or appropriate designated Professional Body.
4. General
To contribute to the development of best practice within the service.
To maintain up-to-date knowledge of legislation, national and local policies and procedures in relation to Mental Health and Primary Care Services.
All employees have a duty and responsibility for their own health and safety and the health of safety of colleagues, patients and the general public.
All employees have a responsibility and a legal obligation to ensure that information processed for both patients and staff is kept accurate, confidential, secure and in line with the Data Protection Act (1998) and Security and Confidentiality Policies.
It is the responsibility of all staff that they do not abuse their official position for personal gain, to seek advantage of further private business or other interests in the course of their official duties.
Duties and Responsibilities
Communication and Working Relationship Skills
Clients, family and carers: To communicate in a skilled and sensitive manner with clients who may have specific difficulties in understand and/or communicating and who may be distressed.
Multidisciplinary team colleagues: To liaise/work with colleagues in the multi-professional integrated mental health and wellbeing service and the step 4 psychological therapies team as required.
Health & social care staff: To communicate with a wide range of health & social care staff in hospital and in community settings in a skilled and sensitive manner, complex and sensitive information concerning the assessment, formulation and treatment plans of clients under the services care. To provide support & guidance in the application of psychological principles and techniques, and to foster reflective practice.
Senior managers & professional staff: To maintain and build good working relationships with senior professional staff and managers in the specialist setting and in DPT, to foster a positive approach to the integrated mental health and wellbeing service and to enable effective negotiation.
Planning and Organisational Skills
The psychology and psychological therapies service: To plan and prioritise own workload.
The multidisciplinary service: To provide psychology knowledge to the multi-professional planning, development and marketing of mental health and wellbeing services.
Responsibility for Patient/Client Care, Treatment and Therapy
Assessment & intervention: To make assessments, and deliver treatment interventions within a supervised context for individuals, carers, families and groups, and to demonstrate awareness of diversity issues.
Assess and supports people with a common mental health problem in the self-management of their recovery.
Undertakes patient-centred interviews which identifies areas where the person wishes to see change and or recovery and makes an accurate assessment of risk to self and others.
Make decisions on suitability of new referrals, adhering to the departments referral protocols, refers unsuitable clients on to the relevant service or back to the referral agent as necessary or steps-up the persons treatment to high intensity psychological therapy.
Provide a range of information and support for evidence based high-volume low-intensity psychological treatments. This may include guided self-help computerised CBT, information about pharmacological treatments. This work may be face to face, telephone or via other media.
Responsibility for Policy and Service Development Implementation
The post holder is responsible for their own professional actions, acting within Trust policies and procedures and Professional Practice Guidelines, working within clearly defined occupational procedures.
Policy & service: To follow policy guidance in own role and to comment on proposed policy changes and service developments.
Responsibility for Finance, Equipment and Other Resources
Careful use of equipment.
Responsibility for Human Resources, e.g. Supervision, Training, HR Advice and Management
Leadership & supervision: To assist the work of less experienced assistants &/or trainees as required. To provide supervision to health and social care colleagues.
To ensure all clinical care and treatment they provide is carried out under appropriate supervision and leadership.
Responsibility for Information Resources and Administrative Duties
To maintain accurate records.
To be responsible for using an email account to generate, monitor, and respond to the e-mail traffic by which the Trust conducts much of its internal communication.
Responsibility for Research and Development
To undertake service-relevant research and development activity agreed within the service, and to organise personal or service led R & D activities as required.
To continuously update the skills and techniques relevant to their clinical work.
Freedom to Act
Accept referrals via agreed protocols within the service.
To ensure all clinical care and treatment they provide is carried out under appropriate supervision and leadership.
Any Other Specific Tasks Required
To ensure all clinical care and treatment they provide is carried out under appropriate supervision and leadership.
To continuously update the skills and techniques relevant to their clinical work.
Person Specification
Experience
Essential
Evidence of working with people who have experienced a mental health problem.
Experience of working in Primary Care Services.
Desirable
Worked in a service where agreed targets in place demonstrating clinical outcomes.
Evidence of working in the local community.
Ability to be self-reflective, whilst working with service users, in own personal and professional development and in supervision.
Knowledge
Essential
Knowledge of Patient Case Management systems.
Knowledge of IAPT data requirements.
Demonstrates an understanding of anxiety and depression and how it may present in Primary Care.
Demonstrates a knowledge of the issues surrounding work and the impact it can have on mental health.
Knowledge of medication used in anxiety and depression and other common mental health problems.
Demonstrates an understanding for the need to use evidence based psychological therapies and how it relates to this post.
Computer literate.
Ability to use clinical supervision and personal development positively and effectively.
Desirable
Knowledge and skills in the practical applications of all MS Office products.
Knowledge of mandatory NHS reporting requirements.
Skills & Abilities
Essential
Excellent verbal, nonverbal and written communication skills, including telephone skills.
Able to develop good therapeutic relationships with clients.
Ability to work within a team and foster good working relationships.
Regard for others and respect for individual rights of autonomy and confidentiality.
Ability to evaluate and put in place the effect of training.
Ability to integrate information; make evaluations, formulations and decisions.
Organisation and time management skills.
Ability to manage own caseload and time.
Desirable
Received training (either formal of through experience) and carried out risk assessments within scope of practice.
Fluent in languages other than English.
Small-scale project management.
Ability and willingness to travel to locations throughout the organisation.
Qualifications
Essential
Qualification from PWP Training Course (Post Graduate Certificate or Level 3 undergraduate course), or recognised PWP top up training.
Membership of the British Association of Behavioural and Cognitive Psychotherapies, or registration with a professional body.
Desirable
Training in nursing, social work, occupational therapy, or within a psychological therapy.
Psychology or other health related undergraduate degree.
Psychology or other health related postgraduate degree.
Supporting Information / Personal Statement
Essential
Please use this space to include a personal statement or any other supporting information you may have.
Does the job role include personal care?: Yes
Working Patterns:
Full-time, Part-time, Flexible working
Job location
Compass House
52 Magdalen Road
Exeter
Devon.
EX2 4TL
Job category
Allied health professionals, Hospital
Profile
Devon Partnership NHS Trust
Type of organisation
Public Sector
Sector
Health
Description
About Devon Partnership Trust
We provide mental health, learning disability and neurodiversity services, as well as a range of specialist & secure services for the wider south west region & nationally. We are passionate about promoting good mental health & wellbeing. We strive to use the expertise & resources within our organisation, and through our partnerships, to deliver high quality services that are safe & focused on people's recovery.
Our values
We not only recruit employees based on their qualifications & experience – we recruit individuals who possess and demonstrate the behaviours which underpin the core values of our organisation. These values include such attributes as showing a commitment to quality of care, improving lives of others, giving respect, dignity & compassion. We can bring those values to life in our everyday tasks by giving a smile; making time for people; challenging ourselves & others, & being open to new ideas.
We are committed to being an inclusive employer & applications are encouraged & welcomed from all sections of the community, regardless of any protected characteristics as governed by the Equality Act 2010. Part time & flexible working applications will be considered & supported, where possible. We particularly encourage applicants with lived experience of mental health & learning disabilities. We are a Disability Confident Leader Employer.
Share this job