Staff Nurse Pre Assessment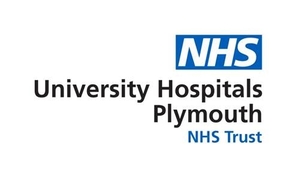 ERME ADVERT
Our Friendly Pre-Assessment unit is looking for registered Nurses/ODPs to be able to support the peri-operative (Pre-op) assessment of patients prior to their date of surgery. We are currently involved in an exciting project to improve our Pre-operative assessment process including gaining additional skills and knowledge regarding assessment of Blood results and ECG interpretation. The Pre-op team covers Derriford Hospital providing a One-Stop Shop facility (alongside our waiting list pool) providing support and advice for all complex and non-complex surgery.
We look to ensure a quality focused and safe assessment service for all patients. You would be providing nurse led complex and non-complex peri-operative risk assessment, undertaking a variety of skills and on-going competencies to assist in the smooth running and delivery of the service.
We believe in putting people first. So you'll appreciate having the time to care – to fully understand each patient's needs and give them and their families the comfort and reassurance that can mean so much. You'll be an excellent communicator and team worker – flexible and motivated. As part of the wider hospital team, you'll interact with practitioners from other areas because you understand that continuity in patient care is key.
In return, you will be working with a friendly, supportive and flexible team who are committed to providing an excellent service. We are also committed to looking at your own personal development to help you to develop your skills and knowledge and to work effectively and efficiently in your role.
For further information please contact Elton Trevor on Ext 39043 or Bleep 81489.
***Please note that applications from temporary workers who have been engaged with the Trust for a minimum of 3 months are welcome.***
***Preference will be given to internal Trust staff, as well as 'Priority' and 'At Risk' status including NHS At Risk staff throughout Devon who are able to display recent relevant experience as dictated by the Person Specification.***
Job location
Job category
Hospital
Profile
University Hospitals Plymouth NHS Trust
Type of organisation
Public Sector
Sector
Health
Share this job