Kingsbridge, South Hams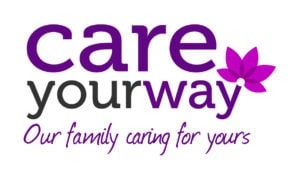 Are you a caring person? A career in Social Care is calling you!
Do you like making people feel good? Always seem to be there when life gets tough? And You do all that with a smile on you face? then we're the company for you.
We'd love to invite you to join our outstanding team of Professional Careers in your local community. It's secure, friendly, and enjoyable working environment. You'll get full training. And unlike many careers, you can progress whether you are part-time or full-time.
As a family made and run business, we understand flexibility is key! Our team of trained administration professionals will keep your needs in mind.
We have a CQC Rating of OUTSTANDING and can offer Guaranteed Hour Contracts.
What's it like being a Carer with us?
Life gets more challenging as we get older, so our Carers are here to provide a helping hand, by visiting people in their own homes, from just a 30 minuet call, to several visits a day. You might be assisting with Fluids and Nutrition, Shopping, Personal care or just a cup of tea!
Our Carers are friends, allies, lifelines to people who really need them, sometimes in the final chapters of their lives. There can be sad moments, but here's the thing: you'll have helped. And if our existing carers are to be believed, you'll get a lot out of these relationships too.
Very few jobs have such an impact on people's lives. And being the caring human being you are, you're ideally cut out to join us.
We are a team!
CareYourWay LTD is not just about serving the community; it's about being a team. You'll be working with people like you, who'll be there through the good times and the challenging times.
On joining us, you'll train for the industry-recognised Care Certificate, and you'll shadow experienced colleagues while you learn the ropes. Then there are branch teams and care specialists you can call on with concerns. And our technology, which lets you concentrate on care, instead of admin bringing your contact time with your valuable clients longer.
With us, you'll never feel alone, with our 24/7 on-call system, HR meetings, staff meetings and regular care plan reviews you'll be rest assured your doing things right!
Real time care tracking
Our commitment to bringing technology and care together, we are proud to say all our care notes are electronic including medication, patch notes and general care notes. If your not tech savvy don't worry, our qualified training team will be there every step of the way to ensure you have full training and feel comfortable before being let loose!
We will applaud your hard work with competitive pay rates and staff benefits. We would like to invite you to join our mission to revolutionise the care sector, there are genuine promotion prospects to team leader, care specialist or into management.
A few of our amazing benefits for you:
5.6 week per year paid holiday (double pay on Christmas & Boxing Day – time and a half other bank holidays)
Years of Service bonus's
Company Pension
This job can be part-time or full-time.
Your shifts will normally include one weekend in two
There are often overtime opportunities, but these are voluntary.
Care experience is NOT necessary, but you must be aged at least 18
You'll need a full UK driving licence, with use of a car
You'll get a access to our Mobile phone applications with our EMAR and HR software, so you can work safely and efficiently
You'll also receive details to our On going E-Learning platform with hundreds of courses at your disposal.
24/7 On-call system open for employee's to call at any point for any questions, no question is too small or to big.
What's next?
Want to find out how your life and the lives of others can be enriched? Click apply and if suitable, you can book an interview within minutes
Does the job role include personal care?: Yes
Working Patterns:
As a company we are flexible, you are in control of your work patterns.
Job location
Job category
Care / support worker, Community, Entry level roles, Home care / Domiciliary care
Profile
CareYourWay Ltd Our family caring for yours
Type of organisation
Private
Sector
Health and social care
Share this job