Specialist Nurse Practitioner – Neurology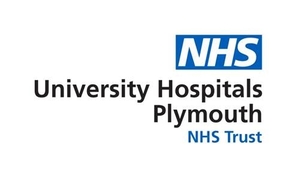 Band 7 Headache Specialist Nurse
An exciting opportunity has arisen for a band 7 Specialist Nurse to join the Neurology team, treating patients with chronic migraine and cluster headache. It promises to be an extremely exciting role as emerging treatments and research are on the horizon. As the only headache centre in the Peninsula, the successful applicant needs to be highly motivated and forward thinking. The nurse must demonstrate excellent communication skills, as patients with long term pain conditions require multifactorial support. The nurse will be required to liaise with all members of the multi-disciplinary team both in primary and secondary care as well as advise other clinicians on pharmacological and non-pharmacological interventions.
Research and teaching in both patient and professional forums will be required, to facilitate a growing need for additional headache centres nationally to improve the quality of life for a large cohort of patients living with this extremely debilitating condition. The post holder would be required to develop skills to deliver procedures such as Greater Occipital Nerve Injections and Botox as part of the role.
The post holder would need to work autonomously as the majority of clinical time is spent in an outpatient clinic setting. They will need to be able to counsel patients on drug regimens and drug changes as well as support those in coming off drugs. There is extensive scope for increasing the current provision of Nurses for service improvement, therefore enthusiasm the ability to think outside the box and drive is an absolute must for this post.
For further information please contact Becky Stuckey, rebeccastuckey@nhs.net 01752 430047
Job location
Job category
Hospital
Profile
University Hospitals Plymouth NHS Trust
Type of organisation
Public Sector
Sector
Health
Share this job