Bideford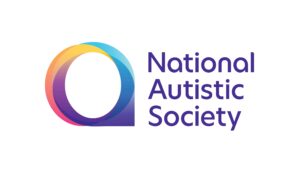 Our friendly team in North Devon, are currently looking for passionate and committed Night Support Workers to join their teams to support autistic adults.
Ideally, you will have a background in supporting autistic people if not, we have a fantastic training programme that will get you on your way to achieving a fulfilling job that will beat most out there.
We are currently looking for a part time nights support worker!
The role includes:
Helping individuals achieve independence and personal goals
Supporting and transporting individuals to integrate into the community
Develop individuals' life skills, vocational, educational and creative skills
Help provide exercise, leisure and recreational opportunities
Transforming lives and achieving results for Autistic Adults
Job Description
We need you to be: Resilient, supportive and sensitive towards the needs of autistic people. Being a support worker takes passion, patience and commitment. But working with autistic people gives so much more in return.
To protect our autistic adults, all staff are required to have a criminal background check.  Possession of an Enhanced DBS Check either on the Update Service or conducted within the last 12 months would be preferable but not essential.
We offer: A supportive an approachable management team, 33 days annual leave a year (including bank holidays), a competitive market salary, a fantastic one-year induction programme, continuing learning and development opportunities to complete your QCF Level 2 or 3 in Health and Social Care, along with a host of benefits – from shopping discounts to flexible working and a competitive pension scheme.
You may have a personal connection, a desire to work with or real life experiences working with autistic people. You might not have lots of experience yet, but if you share our values and are willing to make a difference to the lives of autistic people, we'd love to hear from you.
Help transform lives by joining our team TODAY!
You'll be joining our team, both locally and nationally and we'll support you every step of the way.
If you're experiencing issues with applying, please contact the HR team on 01278 761906 or 07552 506693
Visit our website to find out more about who we are and what we do.
All opportunities in South West
To apply for the role, please click the button at the end of this page to apply online.
The National Autistic Society is here to transform lives, challenge perceptions and build a society that works for autistic people.
Successful applicants will be required to complete the relevant safeguarding checks which will include references and criminal backgrounds.
We are an equal opportunities employer and encourage applications from those with a diagnosis of ASD.
Job location
Kingsley House
Bideford
Devon
EX39 4PL
Job category
Care / support worker
Profile
National Autistic Society
Type of organisation
Charity
Sector
Social care
Share this job