Bideford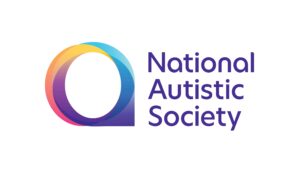 Join our great team of Support Workers based in Bideford!
Kingsley House is home to 10 individuals, who like to be active and have a broad range of interests, support needs and abilities. We are looking for new employees that can provide support to develop their independent living skills.
All the support provided at the National Autistic Society is person centred, to enable those whom we support to live and gain independent living skills and access activities within the community.
You'll be working with autistic adults and their families.
The role includes:
Working as part of a team, sharing responsibility fairly and being supportive of others
Providing support to the people we work with that positively impacts their health and wellbeing, whilst enabling them to fulfil their potential.
Develop person centred working relationships with the individuals,
Actively encouraging and supporting meaningful activities, both inside and outside the service in accordance with individual's interests, choices and needs.
The hours of work for full-time will be 39 per week
The service operates over a seven-day rota and will include alternate weekends.
We need you to be resilient, supportive and sensitive towards the needs of autistic people. Being a support worker takes passion, patience and commitment. But working with autistic people gives so much more in return.
Job Description
We offer: A supportive an approachable management team,33 days annual leave a year (including bank holidays), a competitive market salary, a fantastic one-year induction programme, continuing learning and development opportunities to complete your QCF Level 2 or 3 in Health and Social Care, along with a host of NAS Staff Benefits – from shopping discounts and a competitive pension scheme.
Help transform lives by joining our team TODAY!
You may have a personal connection, a desire to work with or real life experiences working with autistic people.
You might not have lots of experience yet, but if you share our values and are willing to make a difference to the lives of autistic people, we'd love to hear from you.
Shortlisted candidates will be offered an online interview via Microsoft Teams
The National Autistic Society is here to transform lives, challenge perceptions and build a society that works for autistic people.
Successful applicants will be required to complete the relevant safeguarding checks which will include references and criminal backgrounds.
We are an equal opportunities employer and encourage applications from those with a diagnosis of ASD.
Job location
Kingsley House
Bideford
Devon
EX39 4PL
Job category
Care / support worker, Supported living
Profile
National Autistic Society
Type of organisation
Charity
Sector
Social care
Share this job