Support Workers for Cheryl
Torquay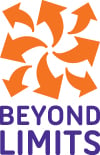 Salary: £10.15 p.h. plus £70 per sleep
Hours: 28 hours per week and casual available
Ref Code: JF/CB
Essential for this job
These positions have a "genuine occupational requirement" covered under the Sex Discrimination Act 1975 and therefore only applicants from females can be considered.
Benefits
We reward our staff with competitive salaries
We offer an Award Winning Pension Scheme
We have a company sick pay scheme
Excellent annual leave allowance, including top up pay
A really good 5 day induction
Ongoing high quality training
Career development opportunities
A real chance to make a difference to someone's life
Become part of a ground breaking organisation
Become a valued member of our staff
Ten reasons to work for Beyond Limits
More about…
Cheryl is a very sociable, friendly person, She lives in her own house in Torquay, she is independent and requires very little support around her home. She needs some support with budgeting as she is a lady who likes to shop and and has a keen eye on fashion. Cheryl likes to be active and she enjoys walking along her local beaches and swimming. She is looking for staff who are able to offer her new experiences and who can support her on her journey to full independence. Cheryl will need some emotional support as she tries new things and her world opens up a bit more.
Ideally you will:
Have similar interests to Cheryl
Have a good sense of humour
Work well as pat of a small team
Be creative, think out of the box
Like animals
Have good communication skills
Be resilient, not give up when things don't go your way
Value the principles of inclusion
A DBS (Disclosure & Barring Service) Check will be requested in the event of the individual being offered a position with Beyond Limits, the cost of which will be to the employee, however, this will be returned after successful completion of probation period (6 months).
Job location
Torquay
Devon
Job category
Care / support worker, Enabler, One-to-one support
Profile
Beyond Limits Beyond the Limits of Conventional Support
Type of organisation
Private
Sector
Health and social care
Share this job