Paignton, Torquay, Brixham & Totnes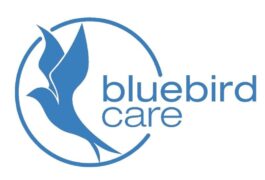 Come and join Bluebird Care.
Whether your starting, or continuing your career in care.
Come and join our Amazing Team of Care Workers. We are an "Outstanding" rated Domiciliary care agency, providing professional, quality care in customer's homes.
Are you looking for a rewarding role, and want to make a difference to the lives of older people and the more vulnerable in your local community?
We are looking for Compassion and Kindness, which are essential when working in an Outstanding Team and is what we look for in potential new recruits.
We work in Torquay, Paignton, Brixham and Totnes and offer flexible hours.
We do require that all our Care Assistants work alternate weekends, which is reflected in your working week, as we provide support over 7 days.
Full-time or Part-time hours.
Are shift patterns are;
Mornings : 7am-2pm
Evenings : 4pm-10pm
All applicants MUST have a Full Driving Licence and reliable transport.
As a Care Assistant you will carry out tasks such as personal care, medication, preparing meals, housekeeping and companionship. Our service enables our customers to live independently as possible in the comfort of their own homes.
Excellent local hourly pay rates
Paid mileage
Paid Travel Time
Paid Annual Leave (pro-rata)
Monthly paid reward system- We offer a 10% bonus for reliability.
Contribution towards uniform
Variety of Shift Patterns Available
Workplace Pension
Regular team meetings
Full Training & Ongoing Support
Career Progression Plan, with opportunities to gain Health & Social Care Qualifications.
Refer A Friend Scheme
Whether you are looking for the first time or have experience as a Carer, Care Worker or Support Worker then consider joining our friendly team of Care Assistants, supporting our customers in Torbay and South Hams on a part-time or full-time basis. Full training and ongoing support is given to all members of our valued care team.
If you want to make a difference to the lives of your local community, apply now.
Please don't hesitate to call Nicky on 01803 215999.
Remember: Smiles Makes Smiles!
Essential details:
MUST have a full driving licence & own transport.
Travel expenses details:
Mileage & Travel Time Paid
Job location
Paignton, Torquay, Brixham & Totnes
Documents
Job category
Care / support worker, Entry level roles, Home care / Domiciliary care
Profile
Bluebird Care Torbay & South Hams We are committed to providing an 'Outstanding' care services.
Type of organisation
Private
Sector
Health and social care
Description
They say 'home is where the heart is' and we at Bluebird Care keep our customers safe and cared for in theirs.​
More people than ever are choosing to receive care at home, but what makes them choose Bluebird Care?
Our staff members are the face of our company and it's our care teams that enable our customers to stay in the comfort of their own homes. Our teams provide vital care and support as well as building and growing relationships, bringing smiles to the faces of our customers, laughing, sharing experiences, listening to stories and sometimes wiping away tears.
Being a part of our dedicated Bluebird Care team is immensely rewarding, but it also demands commitment and professionalism. Working with some of the most vulnerable members of society can give enormous satisfaction to the right person. It offers the opportunity to make a real difference to people's lives; a vocation rather than just a job.
We are looking for people who are passionate about great care. If you share our commitment to provide the best home care services, get in touch with us today.
Share this job