Team Leader – Learning Disability/ Autism
Meshaw, South Molton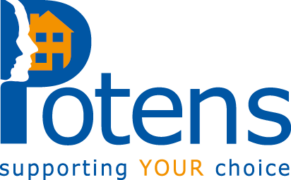 We are looking for a Team Leader to join our service set in six acres of land (fields and woods!) giving us a beautiful working environment and great surroundings!
Are you looking for your next step in your career and want to join a company who invest in staff development within a stunning and well-equipped environment?
Can you bring any previous supervisory experience in a health or social care environment?
Do you want to further your career in providing outcome focused support in our thriving and inspiring home?
37.5hrs per week – additional overtime hours often available
£11.50ph – Weekend rates £11.75ph
Paid QCF Level 3 or equivalent in Health & Social Care
Pension scheme.
Fantastic employee benefits (discounts off shopping, days out, holidays and many more)
Monthly paid travel incentives or transport provided.
We provide support 24 hours a day, 7 days a week so please talk with us about your flexibility needs.
A "Real" focus upon the health and wellbeing of our staff.
Birthdays off
Staff are encouraged to be part of decision making and consulted each day – Our "Team" ethos and culture make Bourne Bridge House a great place to support people to achieve – whether you live or work here!
You will be overseeing a team of Support Workers, planning the day and working directly in the assistance of quality care, carrying out supervisions, appraisals, team meetings and ensuring that training needs are understood and maintained, alongside practice observations and competency assessments.
We are a long established home for 8 younger adults who have a Learning Disability and/ or Autism. You will be supported and guided by the Manager who has a in depth knowledge of all who live here, an open door and honest practice is key to our success. We are really looking for someone with a sense of ownership and pride, with a 'Can Do' attitude.
If this sounds like the job for you apply today for a pre interview chat with one of our team, or if you would like to discuss the role further, please contact Stuart Rush the service manager stuart.rush@potens-uk.com
"Potens has a commitment to building relationships directly with our candidates and recruitment agencies in our local markets and as such, we do not solicit or wish for speculative CVs from agencies. We want to work closely with our preferred suppliers to support us in sourcing quality candidates and will only pay agency fees where we have a signed agreement in place and an agency has been instructed by a member of the Potens Senior team for each specific role we are working on. We do not pay agency fees where speculative and unsolicited CVs are submitted to Potens. Where speculative or unsolicited CV's are submitted, Potens reserves the right to contact and work directly with these candidates without payment of any agency fee."
Due to the nature of our company all staff will be required to undertake a DBS check and referencing, The DBS will be either 1) Standard 2) Enhanced 3) Enhanced with Barred List Check, this will be service and role specific and can be discussed pre application if required
To view our policy on recruitment of ex-offenders please see full details on our company website www.potens-uk.com