Waking Night Support Worker
Meshaw, South Molton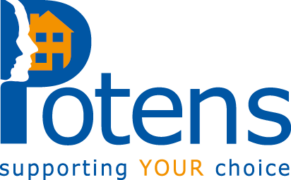 (Travel included from local towns such as Tiverton, Witheridge, South Molton, North Molton, Barnstaple)
Have you considered a career in social care but don't yet have any experience?
Maybe you already work in the care sector and are looking for a new challenge?
No matter what background you come from be it retail, office, care or otherwise, we can get you started with our expert training which is a combination of face to face, online and shadowing our existing staff enabling you to start your care career or develop existing skills.
In this Waking Night Support Worker role you will be on hand to assist the people we support throughout the night should they need it and will use this time if no assistance is required to complete other tasks to support the team such as some cleaning, food prep for the next day or paperwork.
As we are based in South Molton, and we recognise travel can be an issue we will be providing transport to and from our residential service to local towns to open up opportunities for those who don't drive and make starting your social care career at Potens an option. (This will include local towns such as Tiverton, Witheridge, South Molton, North Molton, Barnstaple)
Start pay £10.80ph with weekend £11.05ph
FT or Part Time hours available
Excellent progression and promotion prospects.
Fantastic employee benefits (discounts off shopping, days out, holidays and many more)
Bournebridge House is a residential home consisting of 4 properties –  eight bedrooms all en-suite. Our main aim is to provide a homely environment for people with Learning Disabilities in which continuous encouragement, education and stimulation are the core elements in the daily life for our service users.
"This Night Support Worker role includes an expectation for staff to fulfil personal care tasks for the people we support who require full support to wash, bath, shower, toilet and dress."
Apply today for a chat with one of our team to find out if this could be the perfect next step in your career!
*we welcome visits to our service to see if  Bournebridge house is the right fit for you!
Due to the nature of our company all staff will be required to undertake a DBS check and referencing, The DBS will be either 1) Standard 2) Enhanced 3) Enhanced with Barred List Check, this will be service and role specific and can be discussed pre application if required
To view our policy on recruitment of ex-offenders please see full details on our company website www.potens-uk.com