Plymouth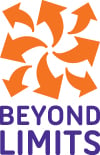 Location: Plymouth
Position/s: Support Workers
Salary: 10.15ph
Hours: 24 per week and casual available
Contract: Permanent
Closing Date: 26th August 2022
Ref Code: CB/NC
Benefits
We reward our staff with competitive salaries
We offer an Award Winning Pension Scheme
We have a company sick pay scheme
Excellent annual leave allowance, including top up pay
A really good 5 day induction
Ongoing high quality training
Career development opportunities
A real chance to make a difference to someone's life
Become part of a ground breaking organisation
Become a valued member of our staff
Mike has a silly sense of humour and enjoys laughing and chatting with his team. Mike's hobbies include playing computer games, treasure hunting, metal detecting, and watching 80's cartoons. Mike also enjoys spending time in his garden growing a variety of plants. He recently received a new greenhouse, so he has been helping the team find their green fingers. Who knows, Mike may become the new Alan Titchmarsh. Mike also has 2 cats and some fish. Mike is autistic with a learning disability and needs support in understanding the 'why' and the 'how' which can be challenging, but the team are there to find creative and unique ways of helping his understanding such as creating a bespoke newspaper that has helped Mike develop and try new things. The 3 P's are essential to build a good relationship with Mike, you need to be patient, positive, and proactive, If he feels you are bossy or disinterested, a good relationship will be difficult to maintain. An element of leadership is required within this role due to lone working. We are looking for those who are keen to learn and develop within their role. Mike really is a great person to support, just look at his hobbies! Wouldn't you like to go treasure hunting or spend sunny afternoons in the garden.
Ideally you will:
Have a good and sometimes silly sense of humour
Be highly self-motivated
Be willing to learn and develop within your role
Have a passion for the work we do
Be a great communicator for Mike
Be forward thinking
Have similar interests to Mike
Have good computer skills
Essential details:
Essential for this job
You need to be a driver with access to your own car.
A DBS (Disclosure & Barring Service) Check will be requested in the event of the individual being offered a position with Beyond Limits, the cost of which will be to the employee, however, this will be returned after successful completion of probation period (6 months).
Job location
Plymouth
Devon
Job category
Care / support worker, Learning disabilities
Profile
Beyond Limits Beyond the Limits of Conventional Support
Type of organisation
Private
Sector
Health and social care
Share this job