Seaton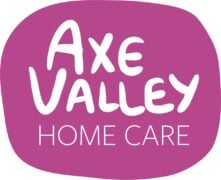 Job Purpose:
At Axe Valley Home Care Ltd, we are looking for a dynamic individual, with logistic/planning experience who enjoys working in a fast-paced office environment and relishes using their problem-solving skills on a daily basis.
You will work closely within your team to achieve rewarding target driven results to maintain a safe, efficient and effective service delivery in line with the requirements of CQC.
Pay rate and benefits:
· Your rate of pay will be £22 425 per year, rising to £23 400 per year following successful completion of the six-month probationary period.
· You will be paid an additional supplement when undertaking the EDS Secondary Support Helpline.
Hours:
· The standard hours of work per week are 37.5, including weekends according to the shared roster.
· A working day will comprise of 7.5 hours as follows:
07.00 -15.15 or 09:30 – 18:00 inclusive of a 45 min or 60 min meal break
Key Responsibilities:
As part of a team, the Care Co-ordinator will be responsible for allocating care provision, ensuring that visits are logistically placed in the most appropriate times and areas, in order to meet staff contractual requirements and service users' preferences.
· Prepare weekly work rosters for staff and ensuring confirmation of receipt from staff members
· Maintain database including cancelled care, new care referrals, amendments to existing care, staff holidays and sickness.
· To inform the Care Manager of changes to the staff/client ratio and to request for new staff without jeopardising the interests of the service user(s).
· Prepare acceptance letters, contracts and all relevant paperwork for service users and to ensure returns as required.
· Liaise with other staff members responsible for supervising service users / care assistants.
· Participate in the multi-disciplinary assessment of service users' needs and the planning and reviewing of care packages for individuals. This will include developing and managing relationships with service users, their families or representatives, the local authority and health care professionals.
· To liaise with the care team to promote understanding of the care and support required for a new service user or changes in care required for an existing service user. This is to ensure the highest quality of care is delivered and that care needs are met effectively.
· Act as a channel of communication between carers, clients and next of kin to negotiate changes to work patterns and visits to ensure all parties agree to the change.
· To uphold person centred planning values, an outcome-based approach and to ensure service users and family/representatives are involved in making decisions about the care service they receive.
· Promote, drive and grow the hours of care delivery through responsive practices that will increase capacity within the care team.
. Participate in the emergency on-call rota, as required (1 week in every 4).
. To complete care visits as required by the needs of the business.
Training:
· We offer a full induction for our staff, and you will receive regular courses to keep you up to date in current practice. We will also support staff to undertake bespoke courses as necessary for your development to enable progression through the company. You will be paid to attend training at your usual hourly rate and conditions linked to length of service will apply for any company funded courses/qualifications.
Additional Benefits (non-contractual)
£600 'Refer a friend' bonus scheme (T&Cs apply)
Free training including nationally recognised qualifications
Opportunities for promotion and career progression
Flexible working
Bonuses via our care friends app- earn extra money for compliments, supporting your colleagues and going above and beyond.
Birthday gift!
Weekly bonus scheme
Heavily subsidised gym classes
24/7 access to mental health/wellbeing support
Discounts for carers scheme
Use of company pool car
To apply, you must:
· Have a valid driving licence and your own transport
· Have business level cover for motor insurance
· Be prepared to apply for a DBS disclosure
If you are interested in this role with us, please apply on-line, e-mail us or give us a call on 01297 24753.
Our friendly team look forward to hearing from you, today!
Travel expenses details:
30p per mile
Job location
Axe Valley Home Care
Suite 3, The Grove, The Underfleet
Seaton
Devon
EX12 2FU
Job category
Admin / HR, Home care / Domiciliary care, Wider services
Profile
Axe Valley Home Care Axe Valley Home Care is a professional provider of care services
Type of organisation
Private
Sector
Social care
Share this job