Home based with travel across Devon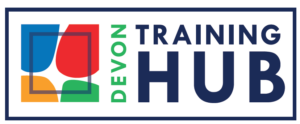 Devon is currently facing a workforce shortage of allied health professionals (AHP) and nurses. Devon's Clinical Placement Expansion Programme (CPEP) team will contribute to resolving this workforce shortage by increasing AHP and nursing student placement capacity within primary health and social care services. This means that students will have an opportunity to be immersed into these services, gaining an understanding of a person's journey, their social context and holistic needs.
We are keen to recruit Long Arm Supervisors to complement our team in this vital area. The CPEP team is currently piloting a Collaborative Supervision Model (CSM), where the day-to-day supervision of the student is undertaken by the occupationally qualified workforce in the
placement setting; the experts. Additional profession-specific supervision is provided by Long Arm Supervisors (LAS) and the university tutor. CPEP is keen to pilot placements for occupational therapy, nursing, physiotherapy, dietetic and music therapy students in a variety of non-nursing, social care services. In primary care, CPEP is supporting the expansion of AHP student placements to include dietetic, physio and OT students. Long Arm Supervisors will be pivotal in the success of the Collaborative Supervision Model as it develops.
Please see the Job Description and Person Specification for further details of the role.
Job location
Home based and visiting primary and social care services throughout Devon.
Documents
Job category
Allied health professionals, Nursing / Midwifery
Profile
Devon Training Hub Devon Training Hub
Type of organisation
Public Sector
Sector
Health and social care
Share this job