Senior Support Worker for Corey
Plymouth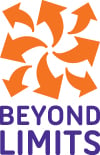 Salary: £10.58 per hour plus £70 per sleep
Hours: 26 hours per week
Ref Code: CB/RI
Benefits
We reward our staff with competitive salaries
We offer an Award Winning Pension Scheme
We have a company sick pay scheme
Excellent annual leave allowance, including top up pay
A really good 5 day induction
Ongoing high quality training
Career development opportunities
A real chance to make a difference to someone's life
Become part of a ground breaking organisation
Become a valued member of our staff
Corey can have a good but dark sense of humour and likes to have a bit of banter with his team. He prefers his team to be laid back at times but still with enough motivation to support him with his goals. Corey enjoys playing wheelchair rugby and attends the gym, he also enjoys growing plants, mainly chillies. He likes listening to music, playing the guitar, cooking and watching a variety of films and documentaries. Corey's goals are to attend the local gym more regularly and to develop his skills on the guitar.
Corey requires the use of a wheelchair and may also need support with planning due to an acquired brain injury but Corey is generally capable. He has a young daughter that he looks after often so you need to be willing to work with a young child and have a playful attitude without taking over.
Apart from keeping Corey at the centre of your role, you will also create monthly rotas, update timesheets, and make sure paperwork is done to a high standard. The role consists of working 2 shifts a week with management hours on top. You will be involved in team development, reflective supervision and you will help to facilitate team meetings.
Ideally you will:
Have similar interests to Corey
Be self-motivated
Put Corey first within your role
Have good communication skills for Corey and the team
Have a good sense of humour and not be easily offended
Have a positive attitude
Have a non-judgemental attitude
Value the principles of inclusion
Be flexible with your shifts
Essential details:
Essential for this job
Must have a full driving licence as you will need to drive a mobility vehicle. You must be comfortable working with a small child.
A DBS (Disclosure & Barring Service) Check will be requested in the event of the individual being offered a position with Beyond Limits, the cost of which will be to the employee, however, this will be returned after successful completion of probation period (6 months).
Job location
Job category
Care / support worker, Community, Enabler, Personal Assistant
Profile
Beyond Limits Beyond the Limits of Conventional Support
Type of organisation
Private
Sector
Health and social care
Share this job