Waking Nights Support Worker
Exeter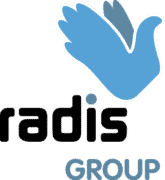 About the role
As a Support Worker in our Extra Care Scheme you will be predominately supporting the elderly who are finding it difficult to cope due to physical frailty, enabling them to maintain independence. The role involves aiding residents with restricted mobility to move to dining areas at meal times, communal areas for social activities and to the privacy of their bedrooms at their request.
The role will require you to assist residents with personal care activities such as washing, personal hygiene and dressing. You will have the opportunity to take part in physical and mental stimulation by taking part in recreational and social activities with residents, both individually and as a group.
The role is to promote resident's independence, choice, dignity and respect by delivering the best standards of care.
Shift times 10pm-7am and alternate weekends
Job location
Exeter
Devon
EX2
Job category
Care / support worker, Entry level roles, Supported living
Profile
Radis Community Care
Type of organisation
Private
Sector
Social care
Description
About Radis
Established in 2001, Radis Community Care has grown to become a leading provider of community based social care and support for thousands of vulnerable adults and children in England and Wales, focused on supporting people to live independently in their own homes and part of their local communities.
We care for a range of service users including the elderly and for people with physical and/or learning disabilities. Tailored to meet our service user's individual needs, our care ranges from brief daily visits to 24-hour live-in care and can either be short or long-term
Share this job