Devon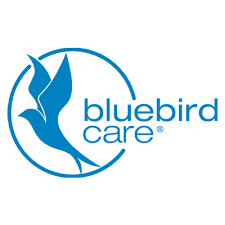 Start your new career today!
As a first-class home care provider in Devon, we are recruiting Live-In Carers. As a Live-In Carer, you will change someone's life for the better. We will match you with a customer to live in their home, where you will provide all aspects of personal and domestic care, build key relationships and provide companionship.
We are rated Outstanding by CQC and pride ourselves on selecting the best team. We want a team who genuinely cares for our customers as if they were their own family. If you are passionate about providing the very best care, this could be the role for you. No previous experience is required.
Because We Care About You
· Competitive rates of £613 – £1023 per week inclusive of holiday pay (rates differ during probation period)
· Enhanced rates for Bank Holidays.
· Weekly Food Allowance.
· A separate room to stay in with access to a TV and WIFI.
· You will have regular contact with your supervisor.
· Access to our career pathway, allowing you to gain qualifications and continue with your professional development.
· Ongoing training and support.
· Regular, scheduled daily breaks you can spend as you wish in or outside the customer's home.
· A working pattern between 2-8 weeks.
But not only that, we take care of our team throughout the year. We are a family, and we're here to look after you today, tomorrow and every other day after that.
Your Roles and Responsibilities as a Live-in Care Assistant
As a Live-In Care Assistant, you will be living with one of our customers or maybe even a couple to provide the best care. You are there to be a companion, to help them remain independent in their own home and cherish all the memories they've made there.
· Providing personal care duties
· Administering medication
· Manual handling, using equipment where required
· Promoting customer health and well-being, enabling them to live their lives fully.
· Household chores
· Meal preparation
· Shopping
· Social Outings
· Companionship
We have various placement lengths available from 2 weeks up to 8 weeks across Devon.
Job location
Job category
Care / support worker, Entry level roles, Live-in care
Profile
Bluebird Care Exeter, Exmouth & West Devon We are committed to providing an 'Outstanding' care services.
Type of organisation
Private
Sector
Health and social care
Description
Inspected and rated in all our Offices as 'Outstanding' by the CQC, we consider our Care Assistants to be a valuable part of the team, and so it is important our care staff understand and believe in our values and take pride in their role. We have a dedicated team who are here to support you on your journey with Bluebird Care, including a Service Manager and Supervisor.
Share this job