Support Worker – Young Adults (St David's House).
Exeter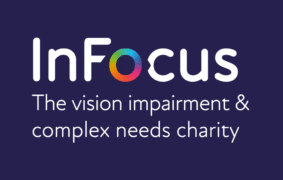 About the Role
We are looking to recruit a support worker in adult social care for our specialist residential centre in Exeter, Devon. St David's House (rated "Outstanding" by the Care Quality Commission in 2020) is home to up to 20 young adults aged 21 to 31. We are looking for dedicated and caring support workers to join our friendly team in Exeter, Devon.
Our support workers have a varied job role including:
helping with morning and night time routines, including washing, personal hygiene, dressing.
assisting with the preparation of food and drink
dispensing medication (once trained)
supporting young people in St David's House to take part in the activities they want to do (e.g. day trips, swimming, going to the beach, shopping, eating out).
We provide "exceptionally safe care" (CQC 2020) whilst challenging our young people to follow their dreams, pursue their interests and develop skills. All our residents have a degree of visual impairment and other complex needs, but our staff focus on supporting and empowering them to maintain as much independence as possible.
As a Support Worker at InFocus you'll be joining a passionate and caring team who will support you throughout your time here. If this is your first adult social care job then we'll give you a great start to your career by getting you a Level 3 qualification.
At St David's House we find that the rigid daily structures and strict routine of other adult social care homes don't really work here, so our staff get to spend quality time with the young people they support.
Pay, shifts and benefits for Support Workers
We offer all Support Workers generous starting salary of £19,924.41 rising to £21,023.06 once you've completed all your in-house training. We will also support and pay for you to achieve a recognised Level 3 qualification in Health and Social Care if you don't already have one. This is a mandatory requirement for this role and must be completed within the first 2 years of employment.
Benefits for Support Workers include 6 weeks of holiday for full time staff, pension scheme, life insurance, free eye appointments, time off for medical appointments and so much more.
All our daytime staff work on a three week 'rolling rota'. There are always two days off together each week and no night shifts. At weekends you either work the Saturday or the Sunday or have both days off (so no more spending every hour of the weekend at work).
Benefits:
6 weeks paid annual leave (Pro Rata)
Occupational Sick Scheme from Day 1
Comprehensive training and development
Paid NVQ's
Paid Time off for medical Appointments.
And many more!
Job location
InFocus
Topsham Road, Countess Wear
Exeter
Devon
EX2 6HA
Job category
Care / support worker, Entry level roles, Residential care home, Youth work
Profile
InFocus The vision impairment and complex needs charity
Type of organisation
Charity
Sector
Health and social care
Description
InFocus is the vision impairment & complex needs charity. We deliver a range of education, care, therapy and support services for children and young adults from a base in Exeter, in the south west of England.
We cater for young people with all levels of vision impairment, multi-sensory impairment and a wide range of complex needs.
Our vision is a world where young people with visual impairment and additional needs are able to take their place in society, where they are valued for their contribution and their rights and independence are supported.
Our mission is to empower children, young people and adults with vision impairment and additional needs to live fulfilling young and adult lives.
Share this job