Exeter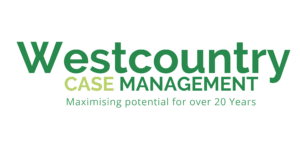 PART TIME AND BANK SUPPORT WORKERS
Required to support a 38-year-old gentleman who lives in his own property in Exeter with a 24-hour package of support (sleeping nights).  The client is currently supported by a small team led by a highly competent and experienced team leader.
The client was involved in a road traffic collision.  He has some residual cognitive, communication and emotional difficulties and fatigues very quickly.
His hobbies include, cycling, walking, gardening, cinema and listening to the radio.  He loves being outside and likes staff to take him shopping and for walks on the beach or in the countryside. He also enjoys watching the soaps and is a keen Dr Who fan.  He attends local day centres twice a week and likes to go for dinner with friends regularly. He also attends the Dawlish Garden Trust once a week where he is supported to engage in a variety of gardening and agricultural activities.
He has access to a vehicle which staff are insured to drive.  This allows him to access the shops, community and leisure activities.
Previous brain injury experience in a similar role, full driving licence and own car are essential.
An NVQ Level 2 (or equivalent) in care and competent IT skills are desirable.
2 x 24 hour shifts a month, plus bank hours available.  Travel time is paid for travel in excess of 30 minutes.
Days / times to be discussed at interview but likely to include a weekend shift with additional cover for holiday and sickness
£12.79 per hour day rate
Sleeping / night rate paid at NLW (currently £9.50 per hour)
This position requires a fully enhanced disclosure request from the DBS.
You will also be required to register with the DBS Update Service
We are a friendly, forward thinking company who help our clients recruit their own support workers.  You will be employed directly by the client, however, WCM oversee all aspects of the clients support package on his behalf.
Job location
Exeter
Devon
Documents
Job category
Care / support worker, Learning disabilities, One-to-one support, Supported living
Profile
Westcountry Case Management Westcountry Case Management
Type of organisation
-1
Sector
Health and social care
Description
We have a proven track record of working with adults and children who have complex and sometimes challenging needs. We also provide a service for clients with more moderate problems who may require less intensive support.
Together we identify needs and difficulties plus wishes and aspirations, before putting together our recommendations and plans of action forming a client centred assessment.
Our ambition is to inspire clients, relatives and professionals alike by consistently attaining excellent outcomes; supporting people with compassion and kindness.
​We are a personable company who put the needs of our clients first. Whether you are dealing directly with individual case managers or office staff we ensure that the service we provide is efficient and meets your individual needs.
Share this job