Dartmouth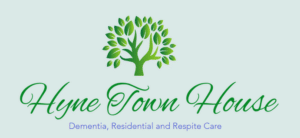 The post holder occupies a unique position in the caring environment of the Home with the freedom of planning and action to ensure interest, diligence, originality, perseverance and patience.
The post holder must also possess skills of diplomacy to be able to persuade reluctant residents to participate in the planned activities and equally important, to persuade other staff in the Home to participate as volunteer helpers for outings and other outdoor activities.
Some of the main duties of the role include:
To build good relationships with our residents that help them adjust to life in a care home.
Work with residents, their friends and family members, to build individual lifestyle histories and using these, create ongoing plans in our electronic residents records, ensuring these are updated daily to evidence delivery.
Review the activity plan with involvement from the residents and relatives and adjust where required.
Create a schedule of meaningful occupation for each residents, personalised to their likes, dislikes, needs and abilities, helping them to try new experiences and continue to take part in the hobbies and activities that they enjoy.
Create and maintain a schedule of group activities tailored to residents to ruin alongside one to one sessions, enabling residents to take part in communal activities as well as individual hobbies as per their wishes.
And what are the benefits of working with Platinum Care Devon Ltd ?
Competitive hourly rates from £10.03
Flexible hours to fit around your other commitments
Comprehensive training and ongoing support – We're with you every step of the way
The opportunity to progress your career with a fully-funded diploma QCF in social care*
An excellent benefits package encompassing exclusive discounts to hundreds of UK retailers. – Blue Light Card
Employee referral bonus programmes of up to £500*
Auto-enrolment pension scheme*
Do something incredible. Transform lives. Become a Activities coordinator
All suitable candidates are required to undergo an enhanced level criminal record disclosure.
Job Type: Part-time
Salary: From £10.03 per hour
Job location
Hyne Town House
Totnes Road
Strete, Dartmouth
Devon
TQ6 0RU
Job category
Care / support worker, Residential care home
Profile
Platinum Care
Type of organisation
Private
Sector
Health and social care
Description
We are a residential care home with 36 en-suite rooms  registered to accommodate 39 residents.   We provide first class person centred care.  We help residents to keep doing the things that make them feel like themselves but also give them as much independence as possible, letting them live the life they live.
Share this job